However, the majority borrowed less than $50,000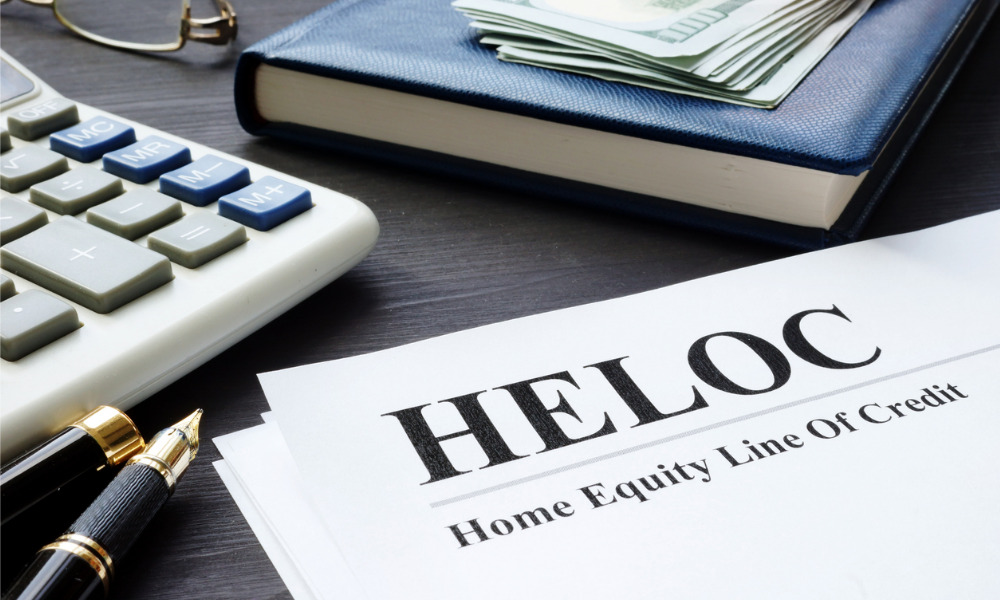 An estimated 27% of Canadian homeowners said they had a home equity line of credit, with 78% of these saying that they had used it, according to a new poll by Bloomberg and RATESDOTCA.
Canadians who requested their HELOCs from their lenders were more likely (85%) to have used it compared to those who have been offered these products (71%).
Nearly three in five (58%) poll respondents also said that they currently hold outstanding balances on their HELOC, with 10% having borrowed between $50,000 and $100,000; another 10% having borrowed more than $100,000; and the remaining having borrowed less than $50,000.
Read more: How is Canada's HELOC debt burden shaping up?
"Larger balances of at least $50,000 were more common among those aged 55 and up, suggesting that older Canadians have been leveraging the large gains they saw in their home's value," Bloomberg said in its report on the survey's results.
"That presents a risk, because many HELOCs are based on variable-rate interest. That means borrowers are on the hook for higher payments as interest rates rise, which is exactly what has been happening."
The survey also found that 43% of Canadians used their HELOCs for home renovations, while 30% said that they used a HELOC for debt consolidation and 13% said that they used their HELOC on vacations.