The Bank of Canada's rate increases are playing a crucial role in the HELOC borrowing trend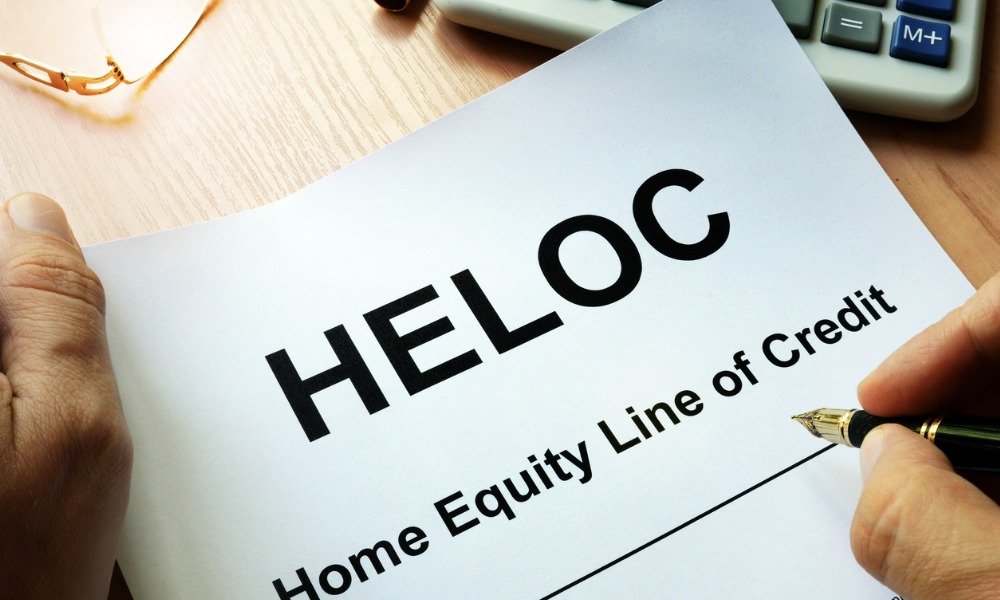 Canadian home equity line of credit (HELOC) debt is rising at its fastest rate in nearly 10 years, according to regulatory filings at the Office of the Superintendent of Financial Institutions.
Outstanding HELOC balance reached $168.8 billion in April, representing increases of 0.9% monthly and 1.8% annually. The year-over-year growth was the highest since April 2013, OSFI said.
"HELOC debt has generally been on the decline since 2010, but the trend is now reversing direction," Better Dwelling said in its analysis of the recent OSFI figures.
"Outstanding HELOC debt only recently returned to positive growth in February. Prior to that, only about one year in the past nine showed positive momentum."
Read more: Survey finds majority of young homeowners' income goes to mortgage
A major driver of the phenomenon was the dramatic shift in the lending environment stemming from the Bank of Canada's oversized rate hikes this year.
"Variable rates weren't popular during the past decade's low-rate era. Why not lock in your cheap debt just in case something happens? Now that fixed rates are rising, borrowers are often looking to variable rate loans. They save a little money, likely doubting variable rates will rise to the fixed offering soon," Better Dwelling explained.
Peter Routledge, Canada's superintendent of financial institutions, previously warned that the liberal use of HELOCs might make it more difficult for regulators to accurately measure consumer credit conditions.
"The use of HELOCs and non-traditional housing backed products can lead to greater and more persistent outstanding principal balances, increasing risk of loss to lenders," Routledge said in an interview with BNN Bloomberg late last year. "Further, it can be easier for borrowers to manage financial distress by drawing on their lines of credit to make mortgage payments."