The product will become an increasingly mainstream option for Canadians, according to an industry executive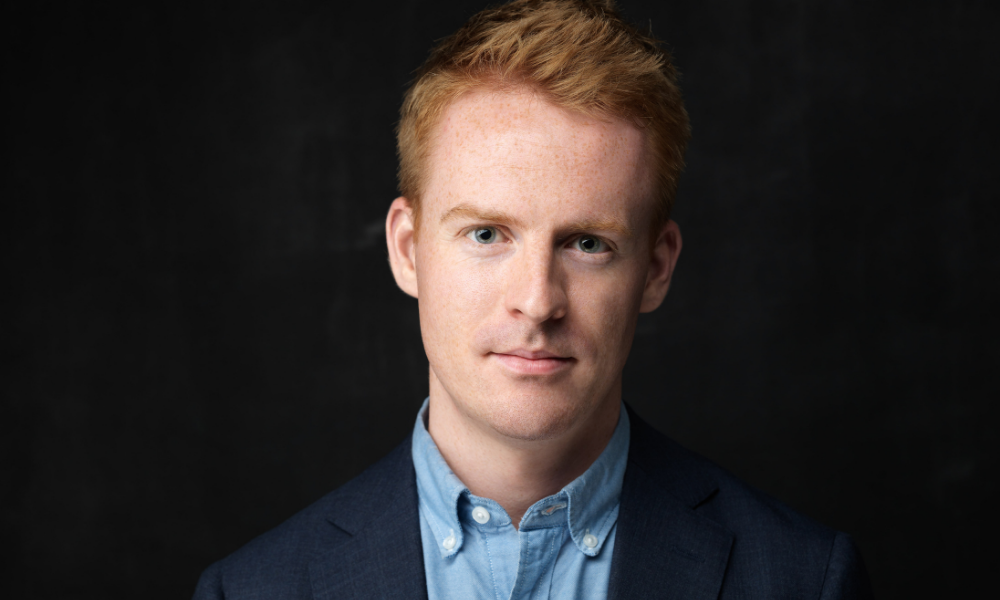 It's a well-known fact that while the reverse mortgage space has taken significant strides in Canada in recent years, its penetration in this country's mortgage market is far less pronounced than in other areas like the United Kingdom and Australia.
As the mortgage industry sets its sights on the year ahead, an executive at a Toronto-based fintech that's recently entered the reverse mortgage game told Canadian Mortgage Professional that that could be set to change, with an increasing number of Canadians over the age of 55 viewing the product as a viable means of accessing equity.
Ben McCabe (pictured top), founder of Bloom, said that much of the success of reverse mortgages in the UK was due to the way it had been positioned as an option for homeowners entering or approaching retirement.
"I think the life insurance companies in the UK have done an amazing job of repositioning this product as I think it should be – as a mainstream retirement planning solution," he said. "Even the way that they refer to the solution is 'equity release' as opposed to 'reverse mortgage.'
"I think that is a much more accurate descriptor of what this product and solution is. We don't use it much yet, but it speaks to how they think about the product in the UK and how it's been mainstreamed."
In 2020, Canada's reverse mortgage debt passed the $4.4-billion mark, up 12.5% over the previous year, with McCabe indicating that it's just a matter of time before the product – once viewed as a fringe option in the mortgage space – sees even wider uptake.
"It's not going to happen overnight in Canada, but it's happening," he said. "It's clear that more and more people are just beginning to realize the amount of wealth among the 55+ community that's built up in their homes.
Read next: Is the reverse mortgage set for a digital revolution?
"It's becoming very difficult to justify not considering that wealth as part of a financial plan. We think it's just a matter of time until the market fully realizes and adopts this as a central part of a retirement plan."
Another factor that could spur the growth of Canada's reverse mortgage market in 2022 is the growing reliance of many first-time homebuyers on the so-called "Bank of Mom and Dad," with the Canadian Imperial Bank of Commerce (CIBC) noting in October that just under 30% of new buyers received help from family members in their home purchase during the previous year.
Booming house prices across the country have proven "increasingly prohibitive" for younger Canadians to enter the market, said McCabe, with parents or guardians who wish to make a gift payment now beginning to contemplate taking out a reverse mortgage as a means of facilitating that transaction.
"We're looking at a pretty bleak scenario where potentially only the children of high-net-worth parents are going to be able to get into the housing market and drive wealth generation through homeownership," he said. "That leaves out a wide swathe of younger people who don't have the luxury of having wealthy parents to support that right.
"We think that the reverse mortgage is a tool to support down payments – what we refer to as a living inheritance. I think that is going to become an increasingly common use case of this product."
Read more: The growing influence of the "Bank of Mom and Dad"
Bloom entered the reverse mortgage space last September, with the fintech describing technology and digitalization as cornerstones of its approach to the product, and McCabe said that focus would continue throughout 2022.
The ability to bypass the need for paper documentation and create less friction in the mortgage process for the customer is set to remain top of mind for the company as it expands its reverse mortgage product this year.
"It's really about streamlining the overall process, which is done by leveraging technology in the backend. That's really what our focus is – making the process as easy as possible for customers," he said.
"I think that customers over time are going to begin to expect that type of solution, and they're not going to accept the legacy requirements of traditional financial services, which are obviously much more paper-based and cumbersome."
The company has also set its sights on continuing to grow its relationship with Canada's mortgage broker community, with McCabe highlighting the influential role brokers are set to play in the reverse mortgage space in the future.
"We think there's a really big opportunity to grow our business within the mortgage broker space. That's certainly a focus for us," he said.
"We think mortgage brokers are going to play a really integral role in this market going forward, and we want to increase our focus on that constituency."