A fintech is billing itself as the first technology firm in the space in Canada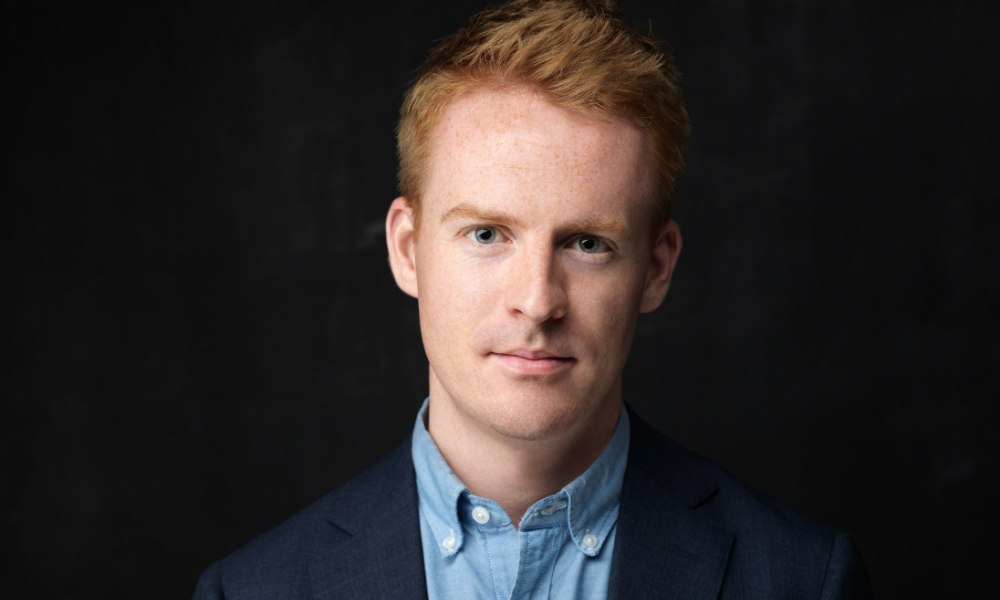 The growing popularity of reverse mortgages has been one of the most striking trends in the Canadian mortgage market in recent years – and a new fintech company is seeking to capitalize on the sector's growth with the launch of a new home equity release platform.
Toronto-based Bloom bills itself as the first fintech entrant to the reverse mortgage market in Canada, with the company's founder Ben McCabe (pictured) telling Canadian Mortgage Professional that it intends to create a digital solution that can rapidly accelerate and streamline the reverse mortgage process for the country's 55+ demographic.
"Our vision is ultimately that home equity needs to be part of seniors' retirement plans, and we think that it should be easier, more comfortable and more seamless in order to [allow them] to access their home equity," he said.
"We're trying to build a platform that makes it as seamless, as comfortable, and as simple as possible for folks to be able to access what for most of them represents roughly half of their overall net worth and build that home equity into the resources they have available to support retirement."
The company's first product in the sphere, Bloom Reverse Mortgage, is one that McCabe said was aimed at digitalizing the process and creating a fully paperless solution, in turn modernizing and simplifying the pathway to home equity.
It's currently available only in Ontario, although he said that plans were underway to expand the launch across the country – possibly starting with a foray into the British Columbia market in 2022.
"What we try to do is remove paper from the process completely, [and] take it from what's historically been an analogue process to something much more digital," he said, "trying to remove all the back and forth, a lot of the requests for documents, and that type of stuff.
"We've done a lot of things around the appraisal, trying to streamline that part of the overall process using AVMs [automated valuation models] and desktop appraisals as much as possible, relative to actually having someone go and walk through a senior's home."
The potential transformation of the mortgage industry by open banking has become a hot topic in recent months, reflecting the growing push by fintechs for the Canadian government to move towards making that revolution in financial technology a reality.
McCabe said that open banking held the potential to radicalize the mortgage space, allowing a vastly simplified means of accessing financial services, with Bloom closely focused on the potential that technology had to transform the reverse mortgage sphere.
"Ultimately, what we're trying to get to is a state where all we would need to do is ask the borrower for their name, their address and their date of birth, and then we'd be able to do everything else in the background in order to be able to adjudicate their reverse mortgage application and be able to unlock their home equity for them," he said.
Read next: Is the reality of open banking in Canada just beyond the horizon?
"That's the north star we're working towards. We're not going to get there next month, but [we're] really trying to work towards that as a north star and get as close as we can to it by leveraging technology."
The lack of fintechs currently operating in Canada's reverse mortgage space is perhaps surprising, given the sizeable growth of that sector in recent times. Last year, the country's reverse mortgage debt surpassed $4.4 billion, an increase of over 12.5% year over year, although Canada has actually lagged compared with other countries in adoption of the product type.
Despite a similar regulatory structure to Canada, the United Kingdom has seen far greater uptick in its reverse mortgage market, with McCabe noting that the popularity of the product there could pave the way for its popularity across the Atlantic to continue growing.
"We really look at the UK market as our reference market for what this product can and should be," he said. "It's viewed much more as a mainstream retirement plan in the UK than it is here, and as a result based on our math it looks like the equity release market is roughly five times as penetrated in the UK as it is in Canada.
"We certainly think Canada is moving in that direction, as people realize the power of the solution to unlock a higher standard of living in retirement. We think it's an inevitability that people are going to start looking at home equity as part of their overall retirement plan."
Bloom has earmarked mortgage brokers as a crucial component of its strategy to sell the reverse mortgage product, with McCabe saying that the effectiveness of that profession was becoming increasingly apparent in the current climate.
"Mortgage brokers are a super-important part of our strategy and our plan," he said. "I think brokers are becoming more and more important in the mortgage market in Canada, and nobody's going to be successful in this market without working collaboratively with mortgage brokers – so we certainly are."