The MIC has unveiled a new fund focused solely on residential first mortgages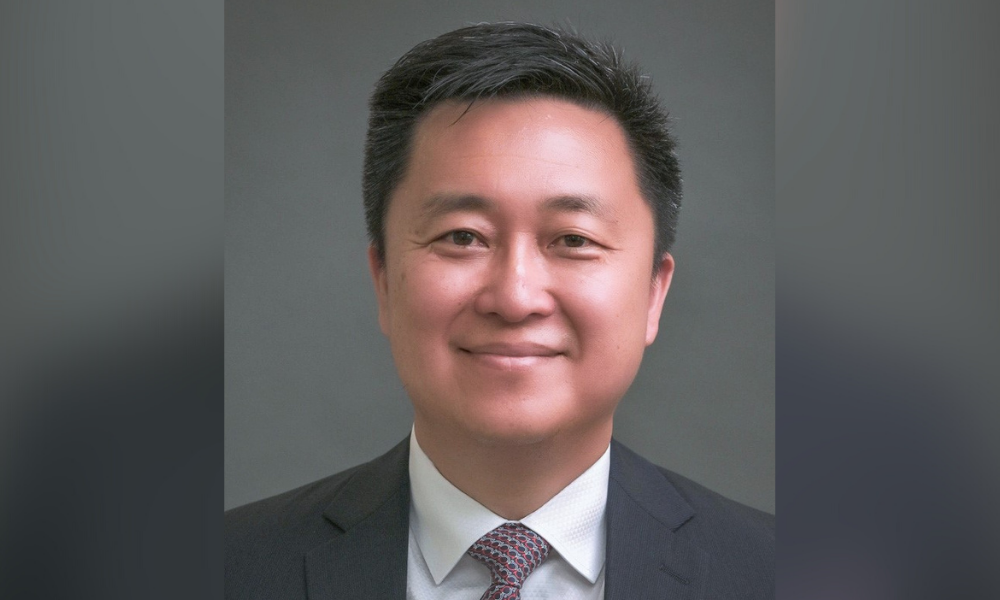 While RESCO Mortgage Investment Corporation has funded both residential first and second mortgages since 2014, its new sibling entity – RESCO First Mortgage Fund LP – will focus exclusively on residential first mortgages and offer lending solutions to borrowers who are increasingly turning to alternative lenders.
As the company prepares to launch the new mortgage pool, the company's chief operating officer, Chris Cheng (pictured) told Canadian Mortgage Professional that RESCO First Mortgage Fund LP will offer exciting opportunities for mortgage brokers and borrowers alike.
According to Cheng, the ever-tightening guidelines and restrictions in the conventional mortgage space imposed by The Office of the Superintendent of Financial Institutions (OSFI) has been a primary driver of demand for the company's first mortgages.
"We are seeing an increase of mortgage applications coming in, particularly for first mortgages," Cheng said. "These are very good people with good credit scores and good down payments. They put more than 25% down, and the property is very marketable. But they don't fit into the box of what the bank and the government want. They still want to buy, so they come to us."
Cheng went on to describe how increasing demand for residential mortgages throughout the pandemic has coincided with a series of unanticipated events for many Canadians, from job losses to new work arrangements which make it even more difficult to qualify for a mortgage with conventional lenders.
"During the pandemic, a lot of people were furloughed from their jobs. Many of them became self-employed," Cheng explained. "Whether they got a commission job or started a new business, they no longer work in a traditional, corporate environment.
Read next: Mortgage agents beware: don't be seduced by low rates
"Self-employed and commission-based people usually have the most trouble getting financing from a bank. When it comes to variable income, it's very challenging. So, we're saying that if you have the income, good credit, a down payment and you want to buy a house but the bank won't finance you, we will."
The new RESCO First Mortgage Fund LP will focus initially on the Ontario market, with RESCO's typical quick turnaround time and speed of funding decisions giving brokers a real edge in securing a private mortgage for their clients. That is particularly relevant given the often-lengthy wait times brokers and borrowers can encounter at banks, where the mortgage application process can sometimes take several weeks.
"We have been running RESCO MIC since 2014, so we have all the support structures and systems in place. We can approve a mortgage within hours, and fund a deal in three to five days," said Cheng. "In some cases, we have been able to fund as quickly as next day. That's the number one advantage to the broker and the client."
The First Mortgage Fund is designed with risk mitigation in mind: All of its mortgages will have a maximum loan-to-value (LTV) ratio of 75%, and because it is focused exclusively on residential mortgages, there is no industrial, commercial or farmland lending which are by nature considered to be riskier.
As a result, investors of the Fund can accept a lower dividend commensurate with the lower risk, which produces a win-win situation for borrowers and brokers alike. For borrowers, they can avail themselves of a lower interest rate, and it gives brokers an appealing option to recommend to their clients.
"In the new pool of funds, the mortgage interest rates will be lower than what we're offering right now under RESCO MIC, which is good news for consumers. A lot of people think when it comes to private mortgages, they're very expensive – but that's not the case here. It gives the mortgage brokers another product to offer the client with lower interest rates, which is going to benefit everyone," Cheng said.
Read next: What should be top of mind for brokers in private lending?
Cheng added that although the LTV ceiling of RESCO First Mortgage Fund LP is 75% as mentioned above, that does not mean they will not entertain deals with a higher LTV: "If you have a deal that has an LTV higher than 75%, we can bundle between the MIC and the LP to get your deal closed. That's the beauty of having sibling lending entities under the same umbrella."
When asked about their view of the market, RESCO anticipated that the real estate market and demand for private first mortgages will see continued growth throughout this year into 2022 and beyond. That confidence in the market is based on the likelihood that interest rates will remain low for the foreseeable future, with any increases likely to be small – something that will encourage would-be homebuyers across Canada.
Cheng also pointed to the level of immigration that's expected in the coming years. According to plans outlined by the federal government, Canada will welcome 401,000 new immigrants this year, 411,000 in 2022 and 421,000 in 2023. Although pandemic restrictions have slowed the pace of entry, numbers are expected to meet the target set by the government as restrictions ease.
"Most of the newcomers end up in Toronto, Vancouver and other major cities," he said. "That's going to sustain the demand for housing, and that's the second reason we're optimistic about the real estate and mortgage markets."
Cheng's optimism is clearly demonstrated by the launch of RESCO First Mortgage Fund LP to complement the well-established RESCO Mortgage Investment Corporation. As the saying goes, RESCO is putting its money where its mouth is.
Brokers and investors seeking further information about the new mortgage pool can send an email to [email protected] for more details.