Chris Cheng at RESCO Mortgage Investment Corporation has noticed a dangerous trend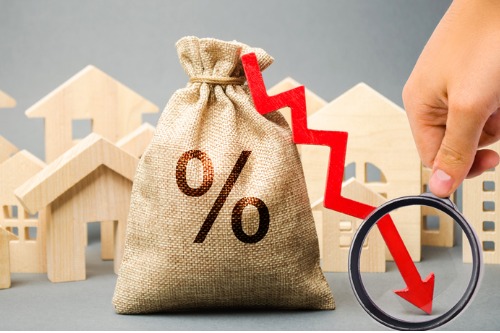 Mortgage agents who recommend options solely based on interest rates are not serving their clients' interest and expose themselves to liability - and Chris Cheng, at RESCO Mortgage Investment Corporation, wants to see that change.
Find out more: Learn all about RESCO here.
RESCO is a mortgage investment corporation which specializes in first and second residential mortgages, bundle mortgages, and bridge loans. According to RESCO's COO, Cheng, the non-traditional mortgage lending industry that RESCO competes in is getting very crowded with a glut of private lenders and mortgage investment entities of various scale. This has resulted in lenders becoming more creative in terms of generating business and getting brokers to submit deals to them.
"Of course, one of the most effective ways is by advertising very low interest rates. Whenever the banks or private lenders advertise low interest rates, they always get people's attention," he said. "Unfortunately, in this space, lenders are not really heavily regulated like a bank or trust company. It's not like the government's coming in and looking at all the documents, so it's not really a fair comparison when you compare the rates."
He noted that when comparing the interest rates of a big bank such as TD or RBC, it is straightforward, and can be easily found on their websites and they are fully transparent. But that isn't the case for non-traditional lenders.
"What happened is that we noticed a lot of non-traditional lenders are not very transparent with their costs of borrowing. They might advertise a very low interest rate, but they're covered in hidden costs, such as larger upfront fees," he explained.
For borrowers, charges with these companies will suddenly be found in smaller sums here and there, which all eventually add up for the borrower. With these hidden fees, Cheng pointed out the 4.99% or 5.99% interest being advertised by some companies is not accurate. Cheng added: "While it is somewhat frustrating that RESCO is losing deals to these lenders who are not being upfront with the real numbers, we always choose to act with integrity."
Read more: Mortgage investment corporation (MIC): Definition and its purposes
He also noted some individual private lenders, in order to offset the low interest rates needed to attract borrowers, hide a large amount of fees in the back end – and that's in addition to non-interest fees already added to the front end.
"For example, when the borrower wants to pay off the mortgage, or even get a mortgage statement to claim a tax credit, the lender is going to charge them exorbitant amounts for things like statement preparation fees. They say, 'You want this statement? No problem, that will cost you $750.' We have seen it. We have seen $1,000 just to get a statement," he exclaimed.
Cheng emphasized the reason these lenders add these additional charges is to compensate for the low up-front interest rate. So, at the end of the day, it is the professional responsibility of the mortgage agent to understand the lender's fees before they recommend a particular mortgage option over another. If the agent has not done this due diligence, their client would sign up for a "great deal" with a low interest rate at the beginning, but they're going to pay down the road. When that happens, the best-case scenario would be an irate client; the worst-case scenario would be a negligence claim or other legal liability for the mortgage agent.
"I think it's really important that mortgage brokers need to be educated and be aware," he said. "In the private lending space, you can't really just look at the rates they advertise, you need to dig a little bit deeper."
Cheng is very proud of the transparency of RESCO's lending documents.
"Our commitment is very simple," he said. "It doesn't have a lot of small fine print in it. Our fee schedule is only one simple page – very easy to read. I have seen some of the commitments from other private lenders. They're many pages long, and there's a lot of fees hidden in there. Ours is very straightforward and all the fees are laid out."
Cheng said the fees charged by RESCO are reasonable and do not unduly penalize borrowers who happen to miss a mortgage payment.
"We keep the fee schedule very simple, very easy to understand, and our business model is not based on predatory fees," he said.
Predatory fees are something Cheng said he saw less of 10 years ago, but it's been steadily on the rise.
"There's a lot of unethical practices that have me shaking my head," he said. "One of those is charging fees that are clearly unreasonable. Our legal team has told us that the courts have come down against the fees, but I still see many private lenders charging them, daring borrowers to take them to court."
Cheng noted that a lot of borrowers who have been victimized by predatory fees are not necessarily in the best position financially. "If they have clean credit, good income, not a lot of debt, they would not be borrowing from a private lender. So why would a lender pile on with the addition of crazy fees like that?" he asked. "A lot of these people are suffering already."
To avoid these dishonest and predatory practices, Cheng said there are several things for mortgage agents to look out for on the borrowers' behalf, beginning with the fine print.
"Fully understand the cost of borrowing, because the cost of borrowing includes your interest rate, your legal fees, and all of your appraisal fees, as well as your lender fee, broker fee and all of your fees together. Then look at the other possible fees like for NSF, mortgage statements and discharges. It's very important that you need to watch all of those fees together," he explained.
Cheng noted something that may look like a 5.99% interest rate may actually be 20% or 30% at the end of the day due to hidden fees and charges, leaving borrowers to ask their agents "why didn't you tell me about these fees?" So, in the interest of self-preservation, it is imperative that mortgage agents are not seduced by artificially low interest rates and automatically recommend the "cheapest" option.
Ultimately, Cheng wants to see the mortgage industry do a better job of not just educating clients, but also educating mortgage brokers. To find out more about the offers available at RESCO, visit rescomic.ca.