CMI veteran on the vital role private options play in providing borrowers with solutions not available from traditional lenders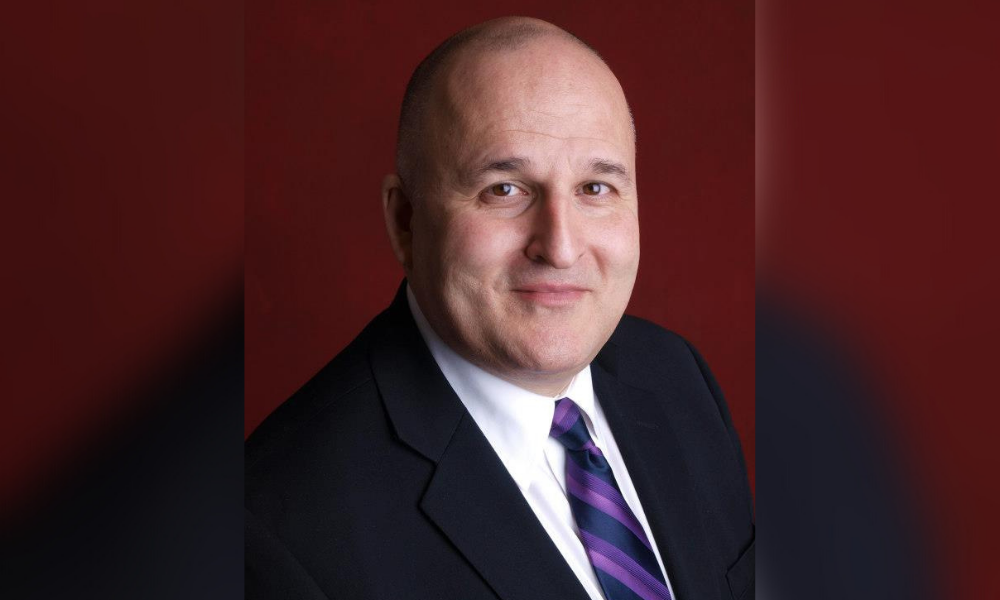 In Canada's current red-hot housing market, one of the most prominent considerations for mortgage brokers and homebuyers in their choice of mortgage is turnaround time, with speed and efficiency essential in getting a deal over the line and closed.
That's just one of the areas where many private lenders hold an advantage over their traditional counterparts, according to Canadian Mortgages Inc. (CMI) business development officer Sami Galanis (pictured).
He told Canadian Mortgage Professional that helping borrowers get deals approved quickly is one of the company's top priorities, with its industry-leading technological capabilities giving it a critical edge over its competitors.
"Technology is a key differentiator in delivering fast, secure and transparent digital deals and documentation submissions," he said. "Speed and accuracy are made possible through digital submission platforms.
"We're on the three main platforms used by the broker community, Filogix, Velocity and Lendesk, meaning that brokers can submit deals easily in minutes and borrowers can be approved quickly. That gives us the edge in a hyper-competitive real estate market."
Read next: CMI on the value of an exit strategy
Galanis also pointed out that because of its status as a private lender, CMI requires less documentation in the mortgage approval process, often ensuring an experience that's ultimately "faster, simpler and less stressful not only for the broker, but also for the borrower."
That means the company is often able to approve deals in as little as one hour, with a deal commitment sent out to borrowers on the same day. For Galanis, that's a feat that CMI is able to achieve both through its commitment to technology and its size and significant track record as a private lender.
"Size matters: we're a large company with close to 80 employees right now, which makes us one of the largest private lenders in Canada," he said. "That, along with our technological advantages, means that we're just a lot faster at turning deals around."
Another aspect of the company's structure that ensures a smoother deal submission procedure for the broker is the fact that they'll have a single point of contact throughout the entire process – something Galanis described as "unique" in the private lending business.
Private lending is also able to offer bridge financing for customers in the time between purchasing one home and selling another. Galanis said that bridge financing solutions have become some of CMI's most popular products for borrowers, with flexibility and speed of turnaround among its top selling points in that area.
"We can customize terms to the needs of the borrower and provide funding to close the gap between the purchase and the sale for terms as short as a few days," he said. "We've done deals that have closed within a week to fit the bridging that they need."
That gives the company an invaluable asset, Galanis said, over big banks, where the process to secure bridge financing can often be longer and more complex.
"Traditional banks take a lot longer with bridge loans – it's a little more cumbersome," he said. "With speed and accuracy being a prime component of today's market, at CMI we can get a bridge deal in place extremely quickly and with much more flexibility."
For clients who have accumulated high-interest debt – for instance, after being laid off – private lending can also offer a range of solutions. Galanis described a second mortgage as a "very compelling option" for many borrowers, particularly with significant equity available in houses in urban markets across Canada.
Read next: What sets some brokers apart from the rest
"Leveraging the equity built up in a home offers a valuable opportunity to consolidate debt, providing not only interest savings but cash flow relief as well," he said. "At CMI, we can structure the second mortgage for a borrower so that it coincides with the maturity of their existing first mortgage.
"That way, we alleviate the need for them to break that first mortgage, where prepayment penalties can get very steep. Traditional mortgage lenders don't offer second mortgages, so for our brokers and their borrowers it's a very good option. It can result in significant cost savings, not to mention a stronger credit score when the purpose is debt consolidation."
With that range of solutions representing an "excellent" option for borrowers facing difficult circumstances, Galanis said flexible lending guidelines, like a common-sense approach to income and no minimum requirements around Beacon Score, also make qualifying for private financing much easier.
He cautioned that it is important for brokers to choose carefully in the private lending space, and make sure they proceed with a "reputable and ethical" lender that prioritizes their clients' best interests.
With CMI's CEO Bryan Jaskolka having started the company as a mortgage brokerage, Galanis said the company clearly understands the brokerage channel, the priorities of Canada's broker community, and how best to get deals done.
"We've been around for more than 15 years in the lender space, with more than $800 million in successful mortgage placements," he pointed out.
"Couple that with our track record of innovation and industry reputation for integrity, transparency and ethical lending, and we're a leading choice in the private lending space for brokers and their clients."
Galanis said that brokers interested in partnering with CMI and researching the company's range of tailored solutions could learn more at www.canadianlending.ca/brokers.