The company's director of broker relations tells CMP what sets it apart in the space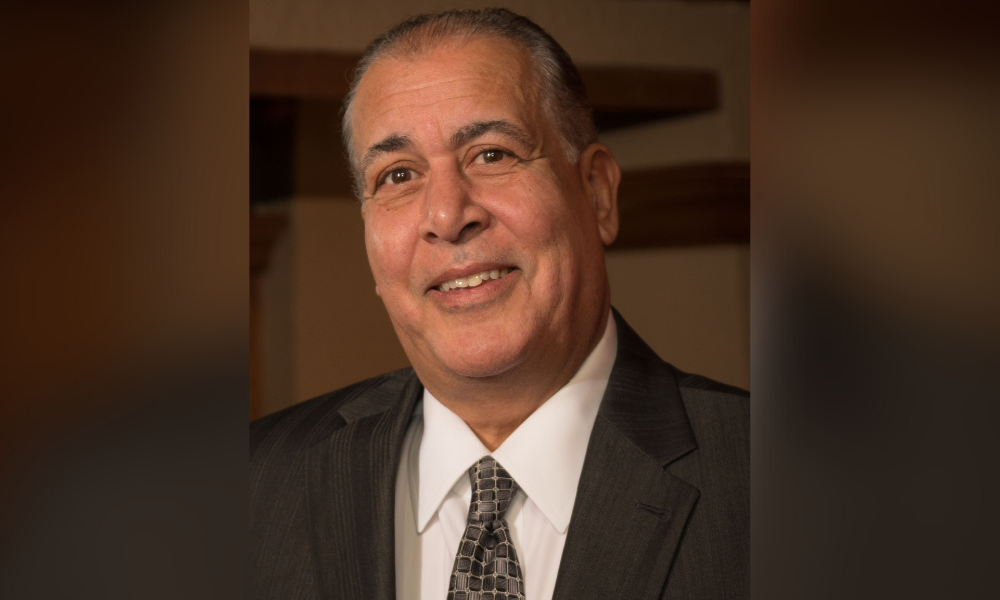 In recent years, the popularity of the private lending space has grown dramatically due to tightening restrictions on homebuyers as well as a global pandemic that suddenly introduced complex new life challenges for thousands of Canadians.
Still, it's well known that the sector has suffered from many misconceptions and negative perceptions, something that Canadian Mortgage Inc.'s (CMI) director of broker relations, Daniel Joseph (pictured) says his company is striving to change.
Joseph told Canadian Mortgage Professional that the sector has witnessed a profound transformation over the past several years, with the days of limited accountability and transparency in private lending rapidly vanishing.
"As the industry has evolved, less scrupulous players have been forced to exit the market," he said. "Competition has driven increased accountability throughout the entire space. Private lenders must also follow provincial guidelines and industry best practices.
"As a result, the industry has evolved significantly over the years from a largely unregulated marketplace into a highly professional domain."
Still, Joseph emphasized that brokers need to exercise caution in their choice of lender in the private space – a proven track record and strong ethics should be among the most crucial signs of a trustworthy and reputable lender.
He said that brokers need to consider factors including the age and size of the private lender, their industry reputation, ethical lending practices, investment in technology and transparency – particularly around fees.
Read next: How private lending can provide a lifeline for borrowers in need
The ease of deal submission and turnaround times are also crucial factors, Joseph said, with depth of product and flexibility of solutions also considerations paramount for brokers.
Those are all top priorities for CMI, which Joseph said works with brokers every step of the way to deliver an unrivalled experience in the private sector – and, in the process, dismantle many of the misconceptions that still exist.
"CMI's founding vision, to allow disadvantaged homeowners to access lending solutions in a professional, courteous, fair, transparent and ethical manner is shared by our entire team. It has been a driving force behind the company's success," he said.
"Our team is committed to changing preconceived notions of the private lending industry as one that's solely a lender of last resort. We work relentlessly to educate mortgage brokers about private lending through presentations at trade shows and symposiums, as well as at office seminars and luncheons with smaller groups."
In fact, Joseph said that focus on the mortgage broker community is one of the factors that sets CMI apart in the private lending space, with the company having developed a strong reputation among brokers – both because of its history as a mortgage brokerage and because of its diverse and dedicated team of seasoned experts with deep industry experience.
"We aim to deliver an unparalleled client experience in the industry," he said. "Brokers value the ability to receive advice on deals, discuss scenarios, get help with deal structuring and our overall commitment to providing an optimal solution for their clients."
CMI has also developed an "industry-leading" end-to-end digital process, which allows brokers to submit deals in minutes on their platform of choice. That means that those deals can be reviewed and approved swiftly, with the ability to send out a commitment on the same day – often as quickly as an hour after submission.
Joseph said that the company prides itself on a "common-sense approach" to lending, with no minimum beacon score and an understanding that not all borrowers have traditional income sources from consistent, reliable employment.
"We look at the unique circumstances of each borrower and provide a customized, flexible solution," he said. "It's the big picture, the story behind the numbers that matter."
Read next: CMI on the value of an exit strategy
He added that the company's renewal process allows brokers to receive an automatic notification if their client is ready to refinance or renew. Unlike many lenders in the space, CMI doesn't charge all the fees upon renewal.
Its nearly 15-year track record in private lending is one of CMI's strongest value propositions, with Joseph explaining that brokers know where they stand with the company as a result of its vast experience and integrity.
"CMI's industry reputation for transparent, fair and ethical lending practices are key reasons we are the private lending partner of choice for a large and growing mortgage broker community," he said. "It's also why we are one of the country's fastest growing alternative lending firms and one of the fastest growing companies in Canada."
Since 2015, he said, the company has placed more than $1 billion in private mortgage funds in the hands of Canadians, helping them to purchase and keep their home and providing a lifeline to borrowers who don't fit a conventional lending profile.
Ultimately, he said that with ever-tightening mortgage guidelines and exploding demand for alternatives in private lending, it's essential for brokers to have a solid understanding and grasp of the fundamentals of this industry.
"The more knowledgeable a broker is in this space, the larger their pool of prospective clients. They are then better able to service many more clients with comprehensive advice and solutions. At CMI, we make that possible for brokers," he said.
"Our reputation for honesty and transparency provides brokers with confidence and peace of mind. Our focus on integrity is what truly sets us apart."