An Ontario-based company has high hopes for the concept following the closure of a pre-seed funding round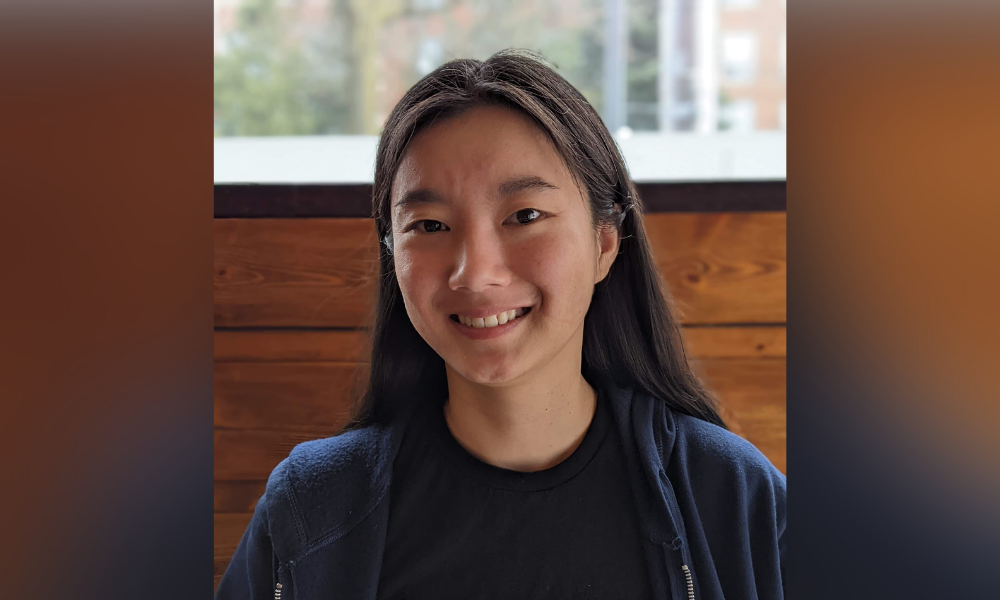 Requity Homes CEO Amy Ding (pictured) has described the closure of a $1.2 million financing round as a "huge" step for the company's growth as it bids to expand its rent-to-own program and carve out an alternative path to homeownership for Canadians.
The company, which bills itself as a tech-enabled real estate platform, announced pre-seed funding driven by investors including Boardwalk Investment Ltd., Highline Beta and Conconi Growth Partners, with Ding emphasizing the significant opportunity for would-be homeowners in the rent-to-own scheme.
"We're not looking to replace mortgages. Instead, we want to offer a stepping-stone to help those aspiring homebuyers who are not mortgage-ready to transition from renting to owning," she told Canadian Mortgage Professional.
"Mortgages are so out of reach for many Canadians – it could be the lack of a down payment, it could be being self-employed, it could be being new to the country without a credit history. Because mortgage underwriting is getting stricter, it's harder for Canadians to access mortgages and homeownership. That's why we created Requity Homes."
The program sees Requity purchase a home of their client's choice so that they can live and rent there while preparing to eventually meet the qualification criteria for a mortgage, with the renter buying the house for a predetermined amount when they're able to qualify.
The company also works closely with renting clients to help them get mortgage-ready, Ding said, whether by reporting their rent to credit bureaus to gauge their credit scores, helping save more toward a down payment through a savings program, or providing personalized credit coaching and personal finance education resources to help them make a better decision when it comes to choosing a mortgage.
Read next: First-time buyer crisis: Is it time for longer amortizations?
Currently, Requity operates in northern Ontario, with the funding round likely to result in expansion into Western Canada. Ding said that won't include Vancouver this year, as the company sets its sights on entering the Alberta and Saskatchewan markets.
The "beauty" of the rent-to-own model, Ding said, is that the eventual purchase price for customers is already set in stone long before the transaction takes place – meaning that they're largely insured from the eyewatering price growth that's become the norm in many markets across the country.
"One thing that a lot of Canadians have experienced, especially over the past two years, is [that] the prices keep going up like crazy, like a moving target," she said.
"You thought you had more savings saved up but guess what – you're falling further behind because that same home that used to cost you $200,000 may [now] cost you $300,000. The reason we launched that feature is you know with certainty how much you have to pay us."
Currently, Requity sets the purchase price for renters in northern Ontario based on a 5% yearly appreciation, which Ding said was designed to match average home price increases over the past 10-15 years in that region's main markets.
Read next: Mortgage technology – how it will impact the space in 2022
"Obviously that 5% is extremely conservative in light of the most recent price appreciation in all the four cities [North Bay, Sault Ste. Marie, Sudbury, Thunder Bay]," she said. "In Sault Ste. Marie, their home price has gone up 30% in 2021. So every single family we helped out in Sault Ste. Marie in 2021 [is] already on track to buy back the home at way below the current market value."
While much of the process to determine a prospective homebuyer's eligibility for the program is currently done manually on the backend, plans are afoot to introduce greater automation and allow the company to qualify customers with minimal friction and user input.
The program is based on the belief that there should simply be more options available to would-be buyers to purchase a home, Ding said, pointing to the example of car dealerships that can offer multiple means of buying a vehicle, including a lease-to-own arrangement.
"Homes cost a lot more money; in theory, there should be more financing options available," she said. "Real estate is [an] appreciating asset class, so there are actually tangible benefits for the user – i.e., rental clients – to lock in that future buyback price.
"We really think the future should be rent-to-own as easy as mainstream, and we at Requity Homes definitely want to dominate that space."