The chasm between western and eastern Canada is best reflected in their respective real estate markets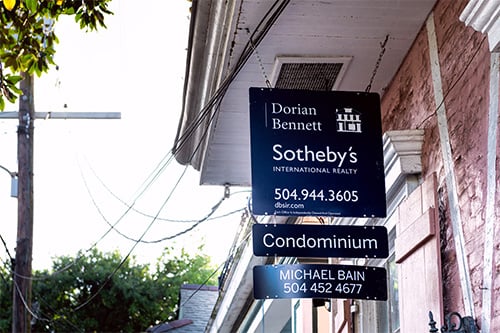 The chasm between western and eastern Canada is best reflected in their respective real estate markets.
"It's a tale of two countries," said Sotheby's International Realty Canada's President and CEO Don Kottick," The east is performing well and in the west, despite it looking like Vancouver is starting to move in the right direction, unfortunately Calgary is still struggling and there's no way to spin it. That's an overview of the way things are."
Sotheby's released its fall 2019 report and Toronto led the way, even placing ahead of Montreal. After struggling for much of 2018, the Toronto housing market has made bold gains across all housing types as population growth remains arguably the city's most salient fundamental as a driver of real estate purchases.
"City of Toronto top-tier sales also posted strong gains in the summer months, as $1 million-plus sales rose 25% year-over-year to 1,123 units sold. Sales between $1–2 million increased 31% to 922 properties, while $2– 4 million sales rose a modest 9% to 174 properties. Luxury $4 million sales fell 23% to 27 units as transactions moved off MLS," said the Sotheby's report.
"Summer activity also foreshadowed solid fall performance in the city's top-tier condominium market. In the first half of 2019, condominium sales over $1 million increased 10% year-over-year in the GTA, and in July and August, sales increased 13% and 16% to 225 units sold in the GTA and 197 sold in the City of Toronto, respectively."
Montreal may have been overtaken by Toronto but the city is flourishing. Not only is there political stability, consumer confidence hasn't been this high in years, says Kottick.
"The city is on pace for moderate gains, especially in the condo segment," he said. "The economy is very robust right now. The problem is the lack of inventory; it's a seller's market, so the city is experiencing price gains. In the million-dollar condo market, we're finding it's particularly strong leading into the fall market."
Calgary saw a 6% rise in residential sales activity last month and its listing supply also saw some easing through the summer. However, there was a 21% year-over-year decline in sales in the $1 million-plus category through the first six months of the year, and in July and August, sales fell 18% in the same price category.
Vancouver is showing signs of progress, but it might be more accurate to describe it as moving towards balance than anything remotely approaching what it had been in the years leading up to 2018.
"If you look at the sales-to-active-listings ratio and the number of days spent on the market, it's pointing to a balanced market," said Kottick. "There are a lot of people who feel we may be at the bottom of the market, which is really, really encouraging. But, obviously, time will tell."
According to Vancouver-based Dustan Woodhouse, president of Mortgage Architects, the B-20 stress test is the preponderant reason for Vancouver's troubles.
"We've seen a 40% reduction in year-over-year real estate transactions," he said. "People want to move but they can't move because they're so handcuffed by the stress test."