Only the top 2.5% of income earners can afford the benchmark price for a Vancouver house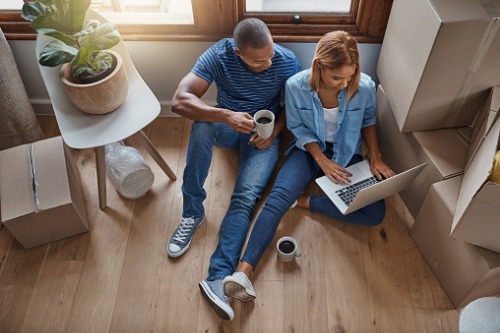 Only the top 2.5% of income earners can afford the benchmark price for a Vancouver house.
Assuming a 20% down payment at a 3.75% mortgage rate on a 30-year amortization, a recent Zoocasa report revealed it takes an income of at least $205,475 to be able to pay the benchmark price of $1,441,000.
Additionally, condominium apartments—for which the benchmark price is $656,900—are only attainable for people who earn at least $93,527 and comprise the upper 25% of income earners in the city.
But with sales down across the board, why are prices so stubbornly high?
"Royal Bank says people are leaving high-cost markets like Toronto and Vancouver for lower-cost centres, but for everyone who leaves that is younger or in a lower income bracket, there are more who come into that market," said Brad Henderson, president and CEO of Sotheby's International Realty Canada. "It's a catch-22: If you're not in a market with high-paying jobs, you're less likely to get a job that will allow you to afford a house. Yes, Winnipeg and Regina have much more affordable housing, but there are lesser employment opportunities. So while income is more in alignment with housing in those marketplaces, a lot of people are seeking those higher paying jobs, therefore, they're attracted to high value markets.
"Housing affordability is a major challenge in Toronto and Vancouver, but it isn't the case that they'll become ghost towns, or even become 'resort towns' where rich people come to visit."
An additional factor, according to Henderson, is that homeownership is an inherently discretionary endeavour and just because somebody can sell their home, or is even considering it, it doesn't mean they have to.
To Jason Turcotte, vice president of development at Cressey Development Group in Vancouver, the Zoocasa report illuminates a dearth of construction in the multi-family dwelling sector.
"What [the report] tells us is we certainly need multi-family housing because single-family housing is clearly out of reach for the vast majority people, and that's why we've seen condos and rentals in the multi-family format become the norm for all the young people—and 97.5% of the population, frankly—in the city," he said.
However, the fact that housing in Vancouver is expensive shouldn't surprise too many people, he added, considering the city consistently ranks atop lists of the world's most desirable cities.
"There's not a real expectation for a single-income family to buy a white picket fence, single-family home," said Turcotte. "There just isn't an international city around the world where that is the case. One thing we need to do, as Vancouverites, is realize it's not unique to us. We've become an international city on a world-scale and many cities around the world have this predicament."