Toronto office vacancy remained relatively static on a year-over-year basis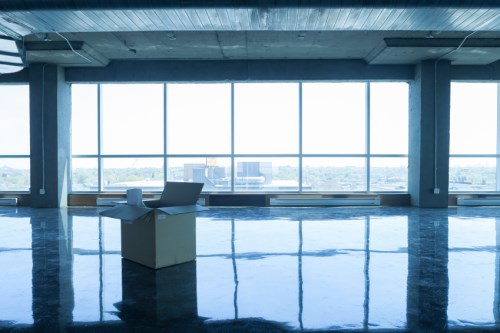 A new study by Canada's largest corporate real estate advisor and brokerage uncovered that tenant wars for fresh office space in Toronto are showing no signs of abating, a trend that the supply-scarce GTA office market needs to brace itself for.
"Most of the space delivered to the market over the past few years has been absorbed and the three new office developments that will be delivered in 2017 - the 450,000-square-foot Globe and Mail Centre, the 900,000-square-foot EY Tower and the 800,000-square-foot One York Street - have already been over 95% pre-leased," according to Newmark Knight Frank's latest market report.
The vacancy rate across all office types in downtown Toronto remained relatively static at 6.5 per cent by the end of Q1 2017, with average gross rent now at $42.95 per square foot (up from $40.87 the same time last year).
"With the next wave of development set to take shape in 2020, a landlord's market will likely prevail for many space categories over the next few years," Newmark Knight Frank Devencore president and broker of record Allan Schaffer stated.
"The best leasing opportunities will be found in the buildings that have been vacated by tenants moving into the newer towers. Options are much more plentiful in the suburban submarkets, where vacancy rates are considerably higher. With demand remaining strong, tenants should begin making occupancy decisions as soon as possible."
A measure of relief might be found in the very near future, however.
"The good news is that the next major development cycle is now underway, sparked by the announcement of two substantial projects: Ivanhoé Cambridge and Hines' Bay Park Centre and Cadillac Fairview's 16 York," Schaffer explained.
"With building space in and around downtown Toronto in extremely short supply, areas to the east and west of the core will likely draw increasing interest from developers. The trend towards making greater use of existing buildings by adding new structures on top of these buildings, as was done at 134 Peter Street and is being proposed at 19 Duncan Street, may gain further traction as well."
Interested parties can view the full study
via this link
.
Related stories:
Record year for Canadian commercial sales points to a robust 2017 - CBRE
Toronto commercial rental rates to dramatically surge upward – report