Executive says there's much cause for optimism in commercial lending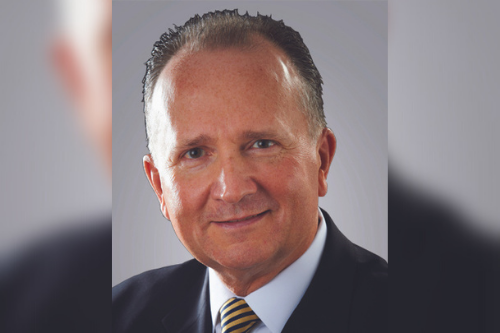 While specific asset classes will inevitably take longer to recover than others, prospects for the commercial sector have been "improving dramatically" following the initial uncertainty of the pandemic, according to a prominent industry figure.
Norman Arychuk (pictured), mortgage broker in Avison Young's debt capital markets group, told Canadian Mortgage Professional that new lending in the commercial sector was witnessing growth after grinding to a halt amid the turbulence of the pandemic, although it remained largely out of reach for areas like hospitality.
"It's been slowly getting better and better as we start to come out of [the pandemic]," he said. "If you've got product that lenders are anxious to lend on, rates have been very competitive.
"Having said that, the other side of the coin is that there's some real estate that they don't want to lend on yet, such as hospitality – hotel lending, convention centre lending. That sort of thing is going to take a little bit more time to come back, and it's not quite around the corner."
Read next: Which commercial property type is one of Canada's most promising asset classes?
While lending institutions are largely adopting a wait-and-see approach to hospitality, Arychuk said that they have begun expanding their base of potential clients elsewhere, a stark contrast from times during the pandemic when they dealt strictly with those they already knew.
"They're definitely feeling better about everything, and I think the remainder of this year is going to continue to climb the curve of getting a little better and better," he said.
That optimism may take some time to shine its light on hospitality and retail, with the past 12 months – a key metric for lenders in that space – having been particularly punishing there. A recovery in those areas, Arychuk said, might not begin until next year.
Prospects for office space could be slightly better. While a transformed post-pandemic workplace model has been mooted, Arychuk said that he didn't envisage massive continued disruption to the office market when things fully open up, even if it may take time to return to its pre-COVID vitality.
"I think we'll see that the office market will come back. It may be a bit slower, but I think it'll come back pretty much to where it was at," he said. "We're going to see different office configurations, but, overall, I don't really believe that it's going to affect the market too dramatically."
Despite the green shoots that seem to be appearing (albeit slowly) in the commercial sector, Arychuk noted that its growth would also be dependent on the nature of Canada's emergence from the pandemic, with no clear consensus having settled on what the post-COVID economy will look like.
Recently, a debate has centred around the question of whether inflation is a transitory, or more lasting, conundrum facing the market – one which lenders are no doubt closely attuned to as they assess the commercial landscape.
"That's a question that time will have the answer to," Arychuk said. "Over the past week or so, we've seen bond yields drop quite dramatically, which to some people would mean there's less faith in the growth acceleration that's been predicted.
Read next: Is a commercial surge underway?
"If we get into a flat area of growth for a while, I think you're going to start to see just a little bit of pullback, and lenders in particular are going to be a little bit more cautious than they have been up to this point."
If the economy manages to weather that continued uncertainty over its future trajectory, that can only mean positive signs for the commercial sector and the market as a whole. With lenders currently looking at "anything that makes sense," Arychuk said that even a moderately slower pace of growth would be a healthy indicator for the commercial space's future prospects.
"If growth does slow down, I don't think we're going to go backwards," he said. "We just might not go forward quite as fast – which maybe isn't necessarily a bad thing."