This property type remains among the most desirable investment vehicles in North America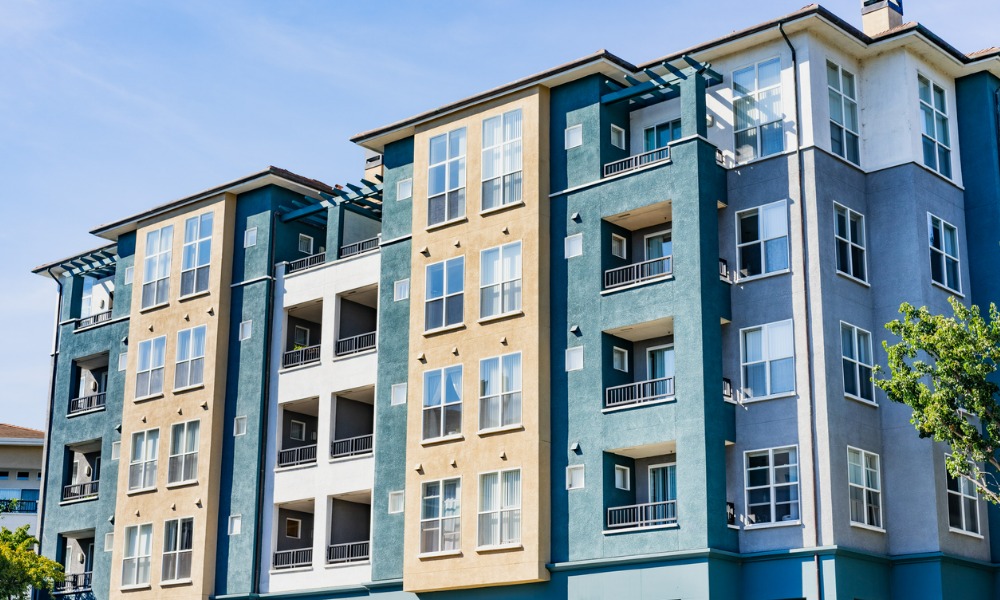 By far, the multifamily asset class is the most in-demand investment property type in Canada, more than compensating for the notable weaknesses of other commercial market segments, according to a new report by Colliers Canada.
This mirrors the multifamily trend across North America, with the property type drawing renewed investment as a "positive sign after a year of uncertainty," Colliers said in its latest report covering the second quarter.
"Multifamily and industrial [properties] remain the top investment choices by volume," Colliers said. "Canadian volume increased 84% over year-ago figures, with $8.3 billion traded."
In Q2 alone, multifamily assets accounted for $2.6 billion in trading. Prices declined by 0.2% annually, while the national average cap rate dropped by 12 basis points during the same period to reach 4.3%.
Read more: What fuelled the commercial market's strength in Q2?
"Many investors point to the mantra 'beds, sheds, and redevs' as their outlook on where to place capital, with multifamily a clear front-runner," Colliers said. "Cap rates are down, but exceptionally low finance rates mean that leveraged investors can still drive pricing."
A major driver of this segment's strength is Canada's perennial housing affordability crisis, which will compel a significant share of Canadians to remain in the rental market for years to come.
"Rent growth and investor interest in multifamily assets remain strong, despite rent freezes and rising vacancy rates during the pandemic," Colliers said. "These assets are attractive to investors thanks to the stable income they offer, and the positive outlook as immigrants, students, and young professionals return to the rental pool."