There aren't many construction lenders out there, but Foremost Financial has found both its niche and playground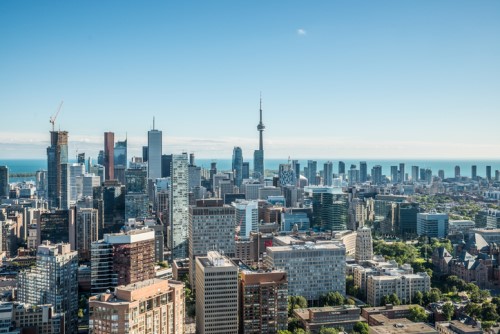 There aren't many construction lenders out there, but Foremost Financial has found both its niche and playground.
Operating primarily in the Greater Toronto Area where housing supply is tight, zoning bylaws antiquated, and economic fundamentals strong, the lender's investors enjoy low-risk returns.
"We want diversification," said Ricky Dogon, chief compliance officer and vice president of investments at Foremost Financial. "We'd rather do 150 smaller deals than 15 larger deals. The effect that any one project can have on the fund is limited this way. If a mortgage makes 1% of the portfolio and gets in trouble, it's negligible, but if that one project comprises 10% of the portfolio, it's a different story."
Foremost finances mainly townhomes and semi-detached houses, but is by no means limited to those built forms. It also focuses on the Greater Toronto Area precisely because it lends conservatively.
"More than 90% of our loans are in the GTA, and even further than that, around half of our loans are in the City of Toronto proper, and that's a very purposeful strategy of ours," said Dogon. "With the Green Belt, Yellow Belt, constrained supply, outdated zoning regulations, strong employment and population growth, that mix of really strong demand and really constrained supply will keep prices pretty high and create a floor where we think prices will in the event of an economic downturn."
Its mortgage origination team reviews deals that come its way and decline the overwhelming majority, added Dogon, because it knows what will get through the credit committee.
"They know the kind of deals Foremost does," he said. "Then the second layer of protection after the origination team is underwriting; our underwriters do their due diligence by looking at hundreds and hundreds of data points to make sure they've thought of everything for a particular loan. Then it goes to the credit committee—some are internal, like trustees, and others external. Depending on the type of deal, we need a certain number of trustees to sign off.
"No bad deals are getting to that point, but the credit committee might say it's not an 8.5% deal, it's an 8.75% deal and we should go back to the borrower and inform them we have to do this at a higher rate. Or something we can do to mitigate a risk that hasn't been mitigated yet."
Lenders are nothing if not risk-averse and Foremost is no exception, only dealing with accredited investors. But just because it's conservative, that doesn't mean it isn't creative.
"Our core is infill residential construction, but we really like townhome developments right now. We're seeing a lot of value added from severances—a builder buying a lot, like a small bungalow, severing it and putting up semis or three townhomes, or buying three lots and putting up nine townhomes. It drives more profit than flipping a house, which is hard to do with high land prices, but if you can create more value from severance that's where we see value added."