Brokers are on notice—packaging complete files before submitting them to lenders is more crucial now than ever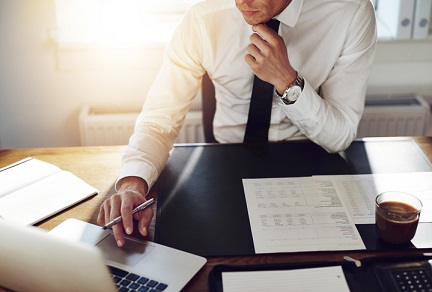 Brokers are on notice—packaging complete files before submitting them to lenders is more crucial now than ever.
Lenders are emphasizing efficiencies, and with good reason, says MERIX Financial's Senior Vice President of Originations Rachelle Gregory.
"On average, before our underwriters can even properly underwrite a file, there's a 20- to 30-minute process of scrubbing a file, which is cleaning up data brokers left out in their applications," she said. "It comes down to dollars and cents for us, in terms of efficiencies. There are a lot of brokers who are efficient and who package great deals."
However, there are some who don't.
"The reason it's important is, if the file is incomplete, we can't submit it to the insurer," continued Gregory. "The postal code for the customer's employer, for example, isn't important to the broker, but if we fund the file and it doesn't have that information, it doesn't meet the insurer's compliance requirement and is still in audit. Underwriters look to meet all insurers' requirements in high-ratio situations and they have to fill that out themselves if it isn't included."
Brokers are finally having their feet held to the fire. Many, if not most, lenders internally track which brokers are efficient and which ones aren't. MERIX, for example, issues its broker partners monthly score cards, and its expectation is that brokers meet a certain threshold for a mutually beneficial partnership to continue.
"Every lender does this, but our expectation, or benchmark, is that every broker should fund a minimum of 4.5 out of every five deals they submit to us," said Gregory. "There are brokers with amazing funding ratios, who fund eight out of every 10 deals, so we're rewarding those brokers we partner with."
One pro tip for brokers: When filing through Filogix, fill everything out, including information with yield signs.
"Filogix has 'yield signs,' as opposed to the stop sign that won't let you submit," added Gregory. "The yield sign, which is the little yellow triangle, will recommend filling out information, but it won't prevent the application from being submitted to the lender. It should be filled out to enhance efficiency and help our underwriters."
Nick Kyprianou, president and CEO of RiverRock Mortgage Investment Corporation, says working with brokers in an educational capacity is important, especially if they're new to the industry, but there comes a point where brokers must do what's expected of them.
"If you send us all the information out of the gate, we can give you a faster answer with no conditions," he said. "If you send it piecemeal, it slows the process down and you may not get as good of a deal. If we have to do more work to do your deal, it's going to cost more."
RiverRock, too, keeps an internal score card. If a broker's closing ratio is soft, RiverRock will have a conversation with them about it, but that conversation can only be had so many times.
"The bottom line is we're all in this industry together and a level of professionalism is expected because this is a business of relationships, and the better the relationship you have with a lender, the more flexible that lender will be on your deals," said Kyprianou. "Not everybody focuses on the relationship aspect of the business."