Western Canada's commercial spaces are rapidly being snapped up by tech firms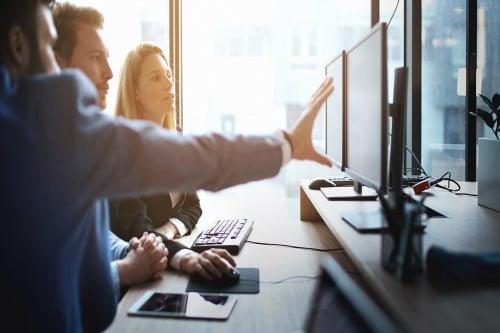 A steady influx of investments by major technology companies is pushing Greater Vancouver's commercial real estate market in a steady forward march, according to RE/MAX Western Canada regional executive vice president Elton Ash.
This is despite the region's commercial sales activity going down from 886 transactions in Q1 2017 to 523 in the first quarter of this year – a trend that RE/MAX Western Canada said is a clear return to historically normal levels.
The continued expansion of tech giants like Amazon and WeWork into Vancouver is a main contributor to demand for the city's commercial property. These companies are also predicted to further eat into existing inventory across Western Canada for the rest of the year and throughout 2019.
"Investment by major companies like Amazon in Calgary and Greater Vancouver is evidence that commercial real estate – office space specifically – in Western Canada remains a hot commodity," Ash explained.
"As Canada continues to push further ahead in areas like technology, investors both domestic and abroad see the potential for growth here and are willing to call Canada home."
Read more: Development of Vancouver's tallest commercial tower launched
A recent in-depth analysis by real estate investment services company Marcus & Millichap supported this thesis, saying that a burgeoning technology sector is driving ever-growing demand for commercial space in Canada's other top market.
"Talent is heading to Toronto in strong numbers, growing the consumer base and driving local and international retailers to grow their footprint across the metro," Marcus & Millichap reported, adding that this is in addition to already significant commercial players like American restaurant Chick-fil-A and multinational companies such as fast food chain Jollibee and apparel retailer UNIQLO.
Avison Young's Fall 2018 North America and Europe Commercial Real Estate Investment Review, released earlier this month, stated that office spaces were responsible for much of Toronto's – and indeed Canada's – commercial sector robustness for the first six months of the year.
The city's office properties generated $2.7 billion in sales, which was fully 60% of office dollar volume during the first half of 2018. Vancouver also exhibited a strong $1.1-billion output during the same time frame.
Related stories:
Vancouver commercial investment accelerates to possible record year