Toronto office performance was nearly three times greater compared to Vancouver's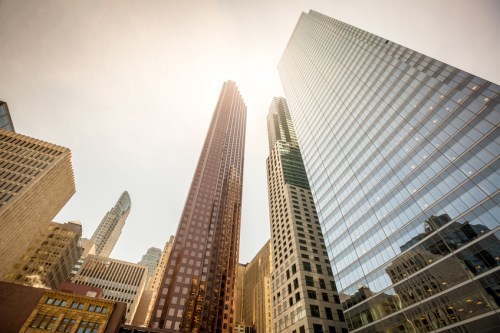 In its newly released Fall 2018 North America and Europe Commercial Real Estate Investment Review, Avison Young reported that office spaces were responsible for much of Toronto's – and indeed Canada's – commercial sector robustness for the first six month of the year.
Toronto was the only Canadian market to register year-over-year sales growth (35%) in this asset class. The city's office spaces generated $2.7 billion in sales, which was fully 60% of office dollar volume during the first half of 2018.
This activity was greater than the next five biggest markets combined, and nearly three times larger than Vancouver's $1.1-billion output during the same time frame.
"In fact, Toronto is in good company among North America's major markets – the only Canadian market to crack the top 10," Avison Young principal and practice leader Bill Argeropoulos said.
On a nationwide scale, offices magnetized $4.5 billion in investor capital, despite sales activity falling by 16% year-over-year.
"Canadian and international investors continue to view the country in a favourable light," Argeropoulos stated.
Read more: Toronto's tech industry is craving more expanses of commercial space
The Avison Young report added that industrial property was also a prominent driver of Canadian commercial activity, with $3.8 billion worth of transactions from January to June 2018.
Both Toronto and Vancouver enjoyed generous windfalls via the sector, with sales nearly doubling to $1.8 billion and $1 billion, respectively.
"In a world of moderating returns, investors are looking to capitalize on landlord-favouring markets and sectors offering significant rental growth – pushing beyond pure-play acquisitions to redevelopment and upgrade opportunities – while debt reduction and geographic diversification continue. For the near term, asset values will remain elevated and cap rates low," Argeropoulos explained.