The multi-million-dollar transaction attests to the strong demand for the city's retail spaces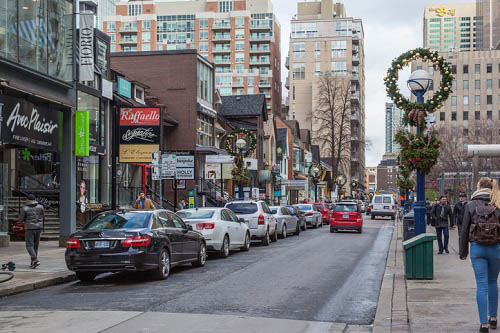 A Toronto commercial portfolio is slated to be sold for approximately $426 million by the end of September.
Choice Properties Real Estate Investment Trust announced earlier this week that it has finalized an agreement to sell a 30-property portfolio to an unnamed purchaser. Said portfolio is comprised of three distribution centres and 27 stand-alone retail properties.
With BMO Capital Markets Real Estate Inc. acting as advisor, the deal is set to close on September 30, 2019.
"We are pleased to execute on this opportunity to recycle capital," Choice Properties president and CEO Rael Diamond said. "Along with the recent issuance of equity, this transaction further strengthens our balance sheet by reducing leverage and providing additional capacity to fund our significant development program."
Accelerated demand for retail spaces, on top of the already strong activity in the commercial market as a whole, has been a distinguishing feature of Toronto over the past few years.
A growing expectation for same-day delivery among consumers is driving this hunger, according to the latest Emerging Trends in Real Estate study published by PwC Canada and the Urban Land Institute.
The report specifically indicated spaces for pre-delivery storage as the items of greatest importance. Cold storage for food is a particularly valuable resource, taking into account the increasing influence of online shopping.