New report reveals prospects for the sector after a bumpy last 12 months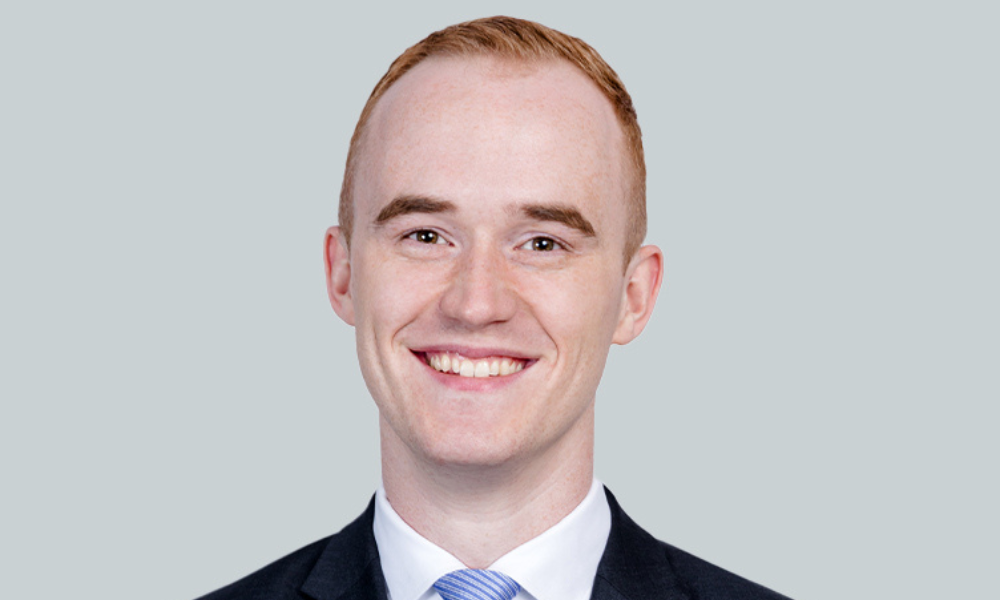 Volatility and uncertainty continued to grip Canada's commercial real estate market in 2022 – but the outlook for this year is decidedly more positive, according to a new report, with the forecast "more good than bad" for the months ahead.
Commercial real estate services firm CBRE said 2023 is likely to see capital market volumes rebound as rates stabilize and the economy enters a mild technical recession, although affordability challenges and office commute times will remain significant obstacles looking forward.
Divisional research director Marc Meehan (pictured top) told Canadian Mortgage Professional that the year would see commercial real estate "find its footing" after the pace of change in 2022 failed to match expectations amid a still-sluggish market.
"We're expecting a strong bounce back in commercial real estate activity in the spring," he said. "This is being clear in transactions that we're already working on.
"The increased clarity around the interest rate environment means that decisionmakers will now be able to pull the trigger on projects that they're working on, transactions that they're working on, lease decisions that they're working on. So the fog will clear and will help key management decisionmakers."
That clearer outlook on interest rates has arrived with the Bank of Canada seemingly ready to end its series of rate hikes, having already introduced increases totalling 425 basis points throughout the past 12 months.
Groups that are planning to purchase and sell will now have a better idea of what pricing will look like in the new environment, according to Meehan, and while rates will probably stay high – putting upward pressure on cap rates and making downward movement in asset values more likely – the increased clarity will outweigh those downsides, he said.
What's in store for the office space in 2023?
The work-from-home revolution that began following the onset of the COVID-19 pandemic has dimmed noticeably in recent times as many companies ramp up efforts to get their employees back to the office, often through hybrid arrangements.
CBRE's 2023 outlook said attractive office spaces will be a key component of those efforts, and highlighted commute times as one of the main factors that influence whether employees view office attendance positively or negatively.
Vacancy rates are likely to be up this year and possibly into 2024, Meehan said, although he added that moving away from the idea of a market vacancy rate and revisiting what structural vacancy rates are may be necessary as the workplace changes.
"The market averages really aren't going to tell the full picture anymore in this new environment where we're seeing [that] downtown Class A buildings performed very well in the current market conditions," he said. "The downtown B-class buildings are in a much more challenged state and that's partially because low-quality commodity office space is not in demand and especially isn't in demand when it comes with a high commute time.
"So that segment of the market is going to continue to see challenges. Unfortunately for that segment the outputs are a little bit more difficult with high construction costs that mean retrofits and upgrades can be a little bit cost prohibitive."
Conversions to residential can also be more challenging – and often not viable without government support – in the B segment, while demolishing a tower is equally as difficult, Meehan said.
While that segment could struggle, he said "the demand for quality space in downtown centres and also in suburban centres that have, at times, better accessibility profiles… is something that we'll continue to see."
Other commercial real estate trends to watch out for in 2023
On the retail side, CBRE highlighted newly announced projects to add density to existing properties through residential towers, although it added that inflation and higher interest rates would probably continue to play their part in tampering down consumer activity.
Still, physical retail spaces continue to play an important role as Canadians "[seek] experiences and services that cannot be offered online."
CBRE said a record of amount of new supply would have a negligible impact on the industrial sector in 2023 with market conditions set to remain tight, while high demand for multifamily rental properties due to poor housing affordability would accelerate the growth of rental rates.
What's your outlook on Canada's commercial real estate sector for the coming months? Let us know in the comments section below.