Foot traffic has significantly increased over the last few months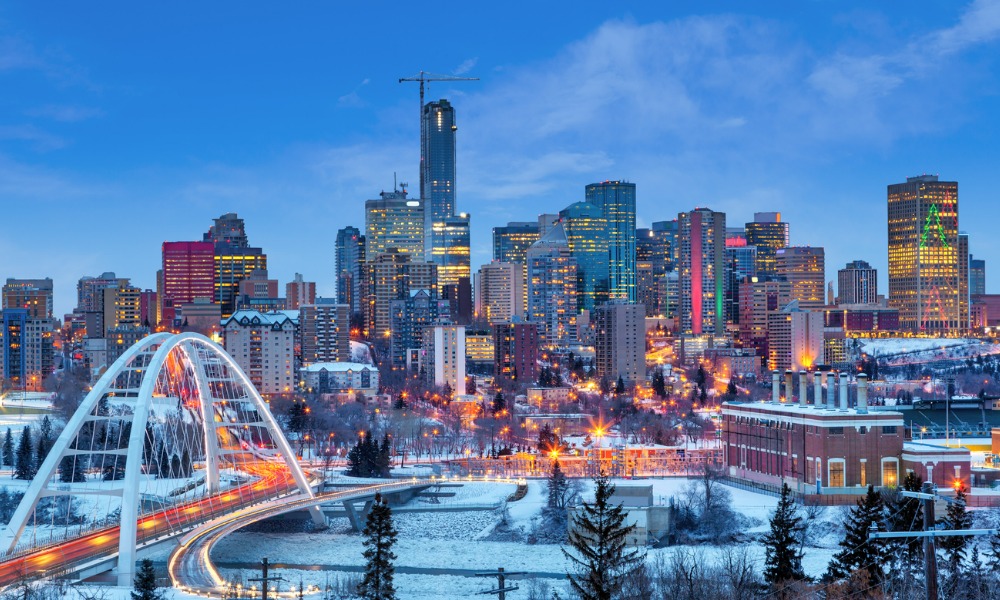 During the second quarter of the year, the Edmonton office market posted an average downtown vacancy rate of 17.1% and an average downtown rental rate of $17.50, according to Avison Young.
The market is now seeing a kind of renaissance, bolstered by robust fundamentals and a growing visitor count. The latest edition of Avison Young's Vitality Index found that the area surrounding Stantec Tower and ICE District experienced an average weekly visitor volume of 4,314 in April, increasing to 6,779 visitors during the post-season, and peaking at 9,432 visitors by the end of May.
"This dramatic increase in foot traffic (over 100%) is approximately 2,000 persons higher than the previously highest observed point since Avison Young began tracking this data in 2019," the firm said.
"The Plaza reaching capacity every game demonstrated high demand for community-oriented events in the wake of the pandemic. Thanks to the versatility of this space, ICE District can and will be used on a year-round basis, attracting people downtown to stimulate economic and social activity."
Read more: Foot traffic is at a pandemic high across every major city
The trend paved the way for a vital transformation that will see Edmonton increase in importance over the next few years.
"Many building owners wisely chose to embrace the headwinds of the pandemic, invest in the renovation and revitalization of their existing assets, and differentiate themselves from others in their class," Avison Young said.
In the downtown area alone, at least six buildings have "undergone significant refurbishment since 2020, making their product more enticing to prospective tenants," the firm added.