The industry veteran stresses the value of grit, commitment, and consistency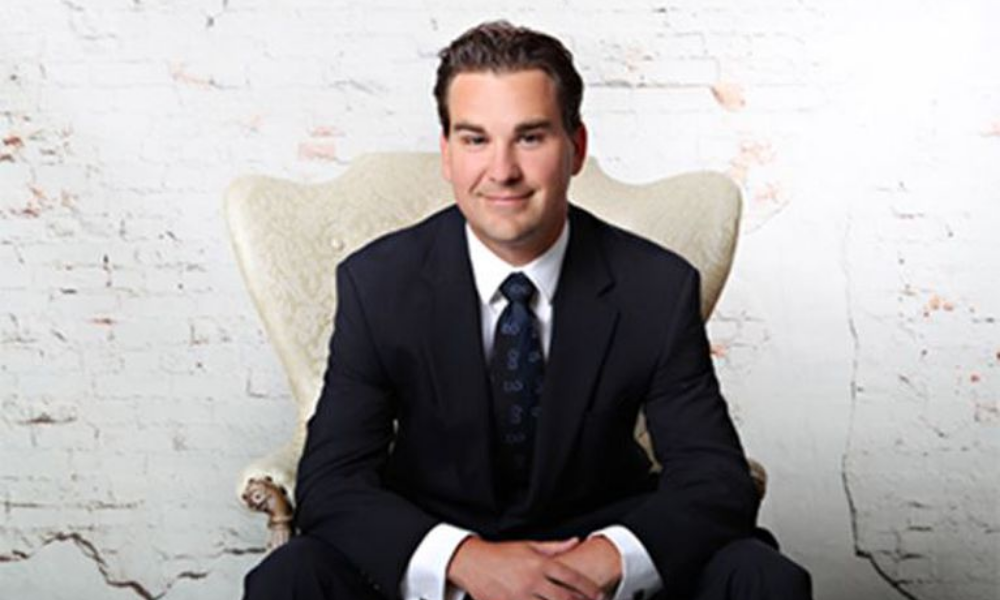 A career spanning more than 20 years has positioned Trevor Daly, vice president of the Forest City Funding franchise of Dominion Lending Centres, as one of the industry's top professional voices.
Daly told Canadian Mortgage Professional that he takes pride in "helping people simplify their business, set up a system to win every time, and show them how they can achieve their specific goals."
Daly said that he accomplishes this by running "clinics on breaking down your business, 12-week courses within our company. We have this training with accountability pieces built in so each person has to put the work in."
"I am also a master at helping people focus on their 'why,'" Daly said. "I believe when we understand this, it is never work but passion that motivates us."
Daly got his start in the industry with a five-year stint at the Royal Bank of Canada as a mobile mortgage specialist. He opened his own brokerage in 2006, and he has been running it ever since.
"I got into mortgages at the bank originally because it was a different role – and it was commissioned-based, which allowed me to work as much as I wanted and with an unlimited earning potential," Daly said. "I then shifted to the brokerage side of the business because I wanted to be able to build a company, an awesome team, but more importantly have more options for my clients."
Daly said that the mortgage industry benefits from being an evergreen pursuit.
"This is the career for me because the majority of Canadians have mortgages," Daly said. "If we as mortgage professionals do the right things, we can have a positive effect on our customers' entire lives."
However, while potentially lucrative, the business is not for those who are unprepared to encounter significant stumbling blocks despite their best efforts, Daly said.
"The biggest challenge for me was when I decided I wanted to build a team and to take a step back from doing everyday mortgages," Daly said. "I remember when I had built up my team to almost 10 agents at the time – and then overnight, they all seemed to leave for a better split, a bigger firm, or some other reason. I really thought it was over."
Daly said that he took this opportunity to recover his bearings by seeking out training and going back to the drawing board with a new plan.
"After that, within a year of having the right plan, I was able to build the team to 25 professionals, and eventually to 90. Today, we are at more than 300," Daly said. "The training I sought out was what people want – and understanding that, coupled with the right approach, changed it all."
Daly said that his industry experiences through the years taught him the value of keeping things focused, simple, and streamlined.
"No matter the business you're in, if your customers cannot relate to or understand why and what you are doing, you will not be successful. Clear messaging and transparency wins always," Daly said. "This philosophy has helped me continue to not only grow my businesses but also has helped me grow in my personal life."
This has been particularly apparent in Daly's participation in triathlon competitions, which he said had been valuable learning experiences for him as a person and as a mortgage professional.
"My first Ironman was in 2013 at Lake Placid," Daly said. "It took me 14:13:20 to complete and become an Ironman. While training I also had a four-year old son at home and had to work around that and trying to build an awesome mortgage company. All things are taken one step at a time.
I have since completed a few full Ironmans, including Ironman Ireland Cork. I also swam Alcatraz in the Escape from Alcatraz Triathlon," Daly said.
The grit and commitment required to complete an Ironman event translates especially well into the demands of the mortgage industry, Daly said.
"Success is in the mundane. The mundane is the training that you do every day when nobody is watching you – no fans, nothing but the proper training that gets you to the finish line with a smile," Daly said. "Consistency pays off every time."