Chief strategy officer outlines her journey from receptionist to executive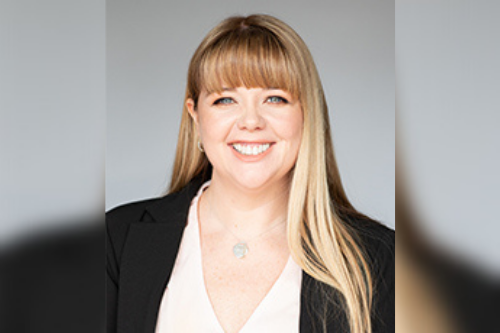 Christa Mitchell (pictured), chief strategy officer at CLC Network, offers more than 16 years of experience in the industry – a fact that she said would have surprised her past self immensely.
"I entered the mortgage industry by accident. My step-sister was working as an administrator for Mortgage Alliance and let me know about a receptionist opportunity when I came to Toronto from St. John's, NL," Mitchell told Mortgage Broker News. "I joined Mortgage Alliance in September 2004 as their receptionist. This was supposed to be a quick stop while I waited to find my dream job in the tech space."
Mitchell said that she was won over by the company's vision of building a proprietary enterprise technology, way back at a time when "the biggest tech available was an intranet site."
"I was promoted by my mentor Michael Beckette to be his executive assistant a few short weeks later, and from there went on to help champion the company's enterprise system MortgageBOSS where I was responsible for sales, education, and the support team," she said.
Mitchell said that her formative career years at Mortgage Alliance gave her the invaluable opportunity to hone her leadership skills.
"I also succeeded in growing and managing 90 independently-owned affiliate brokerages with more than 700 agents and $3.5 billion in mortgage volume," Mitchell recounted. "My last role at Mortgage Alliance was as vice president of operations where I directed corporate administration, payroll systems, broker recognition, and networking events."
Mitchell then joined CLC Network in April 2020, with a focus on cultivating its network of agents and brokers "while also helping lead the technology division to expand, create efficiencies and refine solutions offered to the network."
"I have also been responsible for further establishing the company's already robust training program to continue equipping the network with best-in-class expertise and knowledge," she said.
The mortgage industry has proven to be a perfect fit for Mitchell's affinity for organizational structure.
"I'm process driven," she explained. "Everything important in my day is set up as a task or a reminder in my calendar. I have a list of items to start each day and I love crossing them off as I complete them. Having a consistent system and process is very important to success."
Mitchell further argued that in the larger scheme of things, it is these seemingly small day-to-day items that matter the most when it comes to long-term success.
"Be responsive, pick up your phone, do what you say you're going to do, help people move their business forward. I pride myself on doing this daily and it has impacted my career in ways I couldn't have imagined," Mitchell said.
"When growing the affiliate network, I didn't have a lot of time to sell, and I didn't consider myself a sales person. I just told broker owners what I could do to help their business. When I did what I said I would, they told their friends," she added. "Most of the growth was from referral business. That attitude alone I believe accelerated my growth from receptionist to executive roles."