As the topic gathers pace across Canada, mortgage professionals are pondering what constitutes a safe return to the office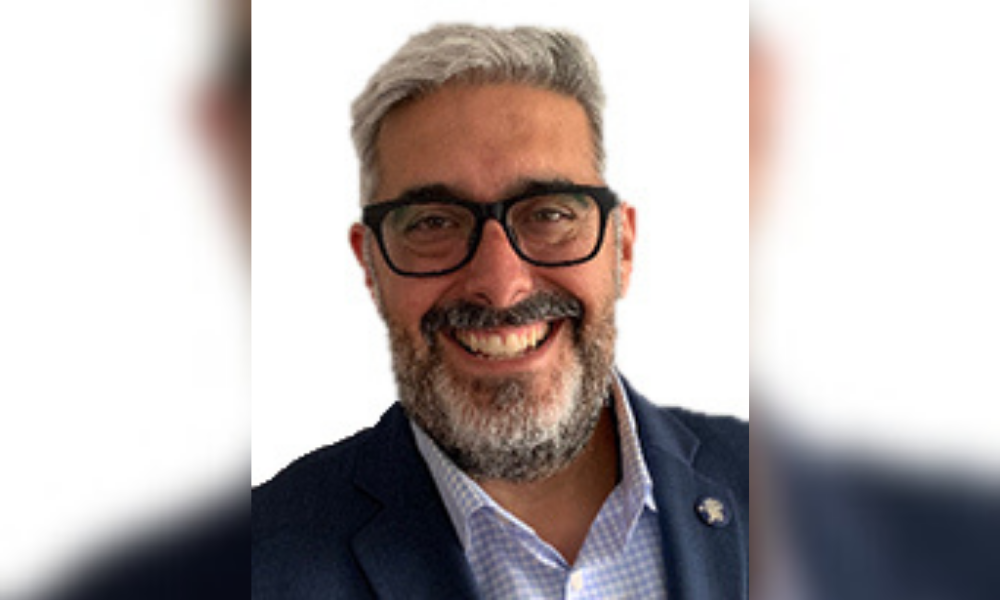 In recent weeks, there have been few more prominent debates in Canada than the ongoing question of what requirements must be met by employees returning to work in an office or customer-facing setting – a topic that has also reverberated around the mortgage industry.
The Canadian government's announcement that it would introduce COVID-19 vaccine mandates for federal public servants and plane and train passengers was swiftly followed by the decision of the country's five largest banks to introduce requirements for onsite employees to be vaccinated by the fall.
That, in turn, has sparked speculation that similar measures could be impending in other industries, with Minister of Public Services and Procurement Anita Anand predicting that courts will eventually view the ongoing pandemic as a "justifiable reason" for companies to introduce mandates.
"This is just the beginning of what we are going to see going forward with large and small companies who want to get back to business as usual," Anand said in a recent interview.
Various provinces are already moving ahead with proof of vaccination requirements in order to access certain events, services and businesses, with British Columbia's government having recently announced that participants in activities including conferences, meetings and workshops will soon have to present a vaccine card.
Read more: Should brokers face mandatory vaccinations?
The province has stated that those attending must have had at least one dose of a COVID-19 vaccine starting September 13 and be fully vaccinated by October 24.
Dave Teixeira (pictured above), executive vice president – business development and public affairs for the DLC Group of Companies (which is headquartered in BC), said that the organization had begun having discussions on what a return to the office might look like, with its primary focus on the safety, wellbeing and productivity of its staff.
He said that the provincial government's recent move requiring proof of vaccination could prove a useful reference point for companies returning to the office, even if its reach does not extend to the workplace.
"Over the coming weeks, we will have more conversations and determine the best course of action using provincial and federal guidelines and orders to shape our decisions," he said.
"While [the government requirement] does not include workplaces, there may be elements within their program that can help guide our policies."
Teixeira said that the company continued to give head office employees the ability to work from home, an arrangement that had worked "incredibly effectively" over the past 18 months, and that a variety of options including working from the office, working from home and a hybrid approach would be available to staff.
"We have re-jigged the space assignments in our Port Coquitlam, BC head office so that a number of offices and desks can be booked by staff who mostly work from home, but wish to come into the office for short periods of time," he said.
That's an approach that would appear to reflect a prevailing mood about future work arrangements, with a recent Ipsos survey for the World Economic Forum showing that two-thirds of people around the world want to work flexibly when the pandemic has ended.
Read more: "Over my dead body": president and CEO speaks out against COVID vaccine
Meanwhile, in its US Remote Work Survey at the beginning of this year, PwC said that the time was right to "reimagine" where and how work will get done, with business leaders having had their eyes opened to the efficacy of work-from-home arrangements.
Where face-to-face meetings with clients are concerned, some in the industry believe that brokers should still be required to show proof of vaccination for the safety and wellbeing of their customers.
"Part of successfully moving forward is accepting that what was is no longer," said one senior mortgage professional, speaking on condition of anonymity. "COVID-19 has changed the way we live, work and play.
"As mortgage professionals, we need to put aside our personal opinions and provide the advice our clients require. Navigating COVID-19 mandates, whether from governments, regulators or lenders, is just the new normal. Your clients need your advice now more than ever."