Like so many of the space's major decisions, this one came down to tech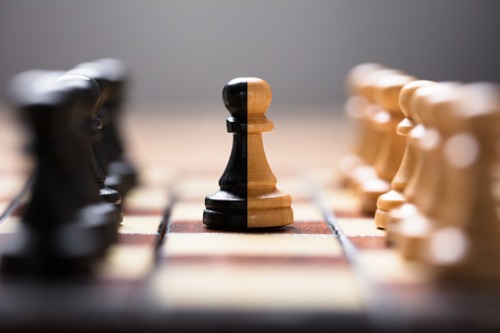 Late last week, Matrix Mortgage Global, the award-winning, Scarborough, Ontario-based brokerage formerly aligned with Verico Financial Group, announced it had entered into a franchise agreement with Mortgage Centre Canada, part of Dominion Lending Centres' network of brokerages.
According to Shawn Allen, founder and CEO of Matrix, the decision to go into business with Mortgage Centre was largely based on the technology his team of agents would have access to.
"We were in a long discussion with the DLC network – for about four years," Allen told Mortgage Broker News by phone. "It was a long process. The reason we chose them was because of the Newton Velocity platform."
Allen has been a proponent of Velocity since the early part of last decade, when it was still known as MorWeb, Marlborough Stirling Canada's upstart competitor to Expert, then the industry standard mortgage origination platform. DLC's purchase of MSC and subsequent acquisition of MorWeb in 2016 caught Allen's attention.
"That sparked my interest because I found that a lot of the stuff that the team at DLC was doing, specifically Gary [Mauris, DLC founder and president], resonated with my goals as well," Allen said. "Over time, I found myself aligning more with some of the things they were doing, and having that play on the technology field really fuelled the discussion further. No disrespect to Verico – it was more of a technology play than anything else."
MCC's infrastructure will allow Matrix to continue using its proprietary CRM while accessing MCC's own robust portal. Allen said the integration of MCC's portal with Purview, Teranet's tool for mortgage professionals, will be a game-changer for many of his agents.
"Before, we had some agents with Purview, some agents without, so it was like we had first- and second-class agents. Now all the agents have an equal playing field," he said.
Allen said Matrix's newly beefed-up tech capabilities should translate into an even higher level of customer service.
"Lenders are not going to have to request or wait for information," he said. "It's automatically pulled in. And some of the stuff that we're putting on the deck – pulling bank reports directly from the bank so we don't have to ask the client for them – makes the whole process a lot smoother. The conversion cycle of a deal is definitely shortened now that we have that integration."
Beyond the tech Mortgage Centre provides, Allen said the company has a reputation for making the success of its agents a top priority.
"MCC is really together with what they're doing. The amount of training and support they have for the agents, over and above whatever we're doing, is really valuable," he said. "They really believe in the agents."
In addition to the company's tech offerings and long-standing relationships with lenders and other industry partners, Rich Spence, president of Mortgage Centre Canada, said Matrix's agents now have access to MCC's extensive menu of training modules, which cover topics ranging from generalities, like broker attitude, to granular deep dives into critically important areas like underwriting and lender product suites.
"We're here to help entrepreneurs that decided mortgage brokering is their game to be successful," Spence told MBN.
The enthusiasm over the new partnership clearly goes both ways.
"The Matrix group are young, they're strong, and Shawn and his management team are very innovative with regard to marketing and online presence," Spence said. "That definitely attracted me to working with them."