Dominion Lending Centres held a conference last month for its top-performing Ontario franchises, and some of the industry's best shared insight into what they expect in the near future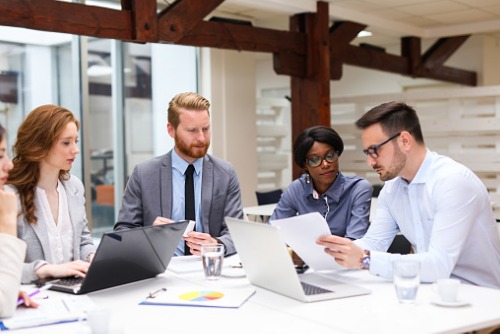 Top-performing Dominion Lending Centres Ontario franchises held a conference last month, and some of the industry's best shared insight into what they expect in the near future.
"Most of the changes, with B-20, that have impacted have already taken place, but the belief is MICs could see regulatory changes," said Don Stoddart, owner of DLC Key Mortgage Partners, and one of the conference's creators. "But for now, with monoline lenders they don't forecast anything coming down at this time."
The conference—organized by DLC franchises Key Mortgage Partners, Mortgage Man, Smart Debt, The Mortgage Source, and Neighbourhood, which started the conference 17 years ago—also touched on a problem a lot of lenders are having: Finishing files expeditiously. Stoddart says their participation in the event is paramount.
"One issue for lenders is getting files finished in a reasonable amount of time," he said. "They support us, and have for some time, because they know we're improving their efficiencies at the same time."
The conference, Gaining the Edge, brought together about 121 agents, as well as owners, lenders, insurers and other partners at the Deerhurst Resort in Muskoka, where six franchises that funded a combined $4bln last year got together to share best practices, network, and learn from each other.
The annual conference lasts two days and offers an abundance of learning sessions, a trade show, and networking meet-and-greets. Among the most popular was Economic update from Dominion Lending Centres economist Dr. Sherry Cooper, as well as an event called Interactive Lender Networking.
What Underwriters Really Think, a session hosted by Doreen Walsh of First National and Veronica Love-Alexander of Merix Financial was also well-attended.
There was also a "speed dating" session.
"All of the 120 or so mortgage brokers were in the room and could sit with lenders for 10 minutes," said Stoddart, "to learn about each lender and their unique products."
A major reason DLC hosts the conference is to prepare its agents, rather than send them out into the field with business cards but little know-how.
"Owners want to create value for the people who work for us," said Stoddart. "We want to educate them and introduce them to our lender partners."
According to one attendee, the event was worthwhile.
"I love the Gaining the Edge Conference. It is, hands down, my favourite industry event because it is by brokers for brokers," read an attendee's feedback survey. "The content is geared towards actually helping us do our jobs better and be more successful."