Broker Financial Group has partnered with Auto Capital Canada and FNF Canada to offer sub-prime auto financing through its mortgage broker channel, and in the process ameliorate convenience for their customers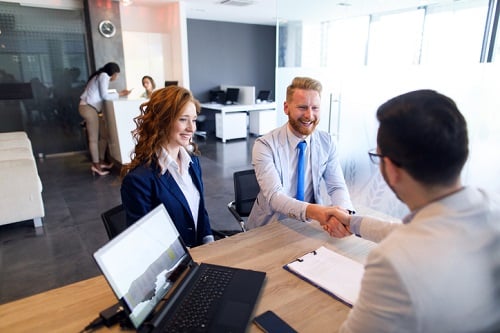 Broker Financial Group has partnered with Auto Capital Canada and
FNF
Canada to offer sub-prime auto financing through its mortgage broker channel, and in the process ameliorate convenience for their customers.
According to Broker Financial's Joe Rosati, the partnership is the first of its kind in the industry and will provide brokers with an additional source of financing. Auto Capital, for its part, has long been in the prime, subprime and auto loan spaces, dealing with all major banks and dealers Canada-wide, but felt the broker channel would abet direct access to consumers.
"Typically, the way loans are done today is somebody goes to a dealer and buys a car loan, and the dealer sends the application to Auto Capital for financing," said Rosati. "This is more subprime auto, somebody buying a vehicle, whether privately or Kijiji, now they have access to get that auto loan done directly through an avenue like Auto Capital, whereas before they'd have had to get the money privately or go to friends and family, or go to the bank and hope to get a personal loan.
"The benefit of going through the broker channel is it provides the broker an alternative source of financing for their clients or friends and family of their clients," he said. "It opens up another channel for us to help our clients."
FNF is undertaking operations in a new vertical and hopes to benefit from Broker Financial's wide reach.
"FNF Canada is thrilled by the opportunity to enter the auto finance space" said Martin Drevjany, Vice president of sales and business development at FNF. "FNF Canada is thrilled by the opportunity to enter the auto finance space" said Martin Drevjany, vice president of sales and business development at FNF. "By expanding our portfolio of services to include facilitating the closing of the auto finance transaction, we are moving forward with our strategy to further diversify our business"
Related stories:
Two networks are coming together
Brokers talk government meetings with MPC head