Brokers can demonstrate their value through a well-communicated exit strategy, executive says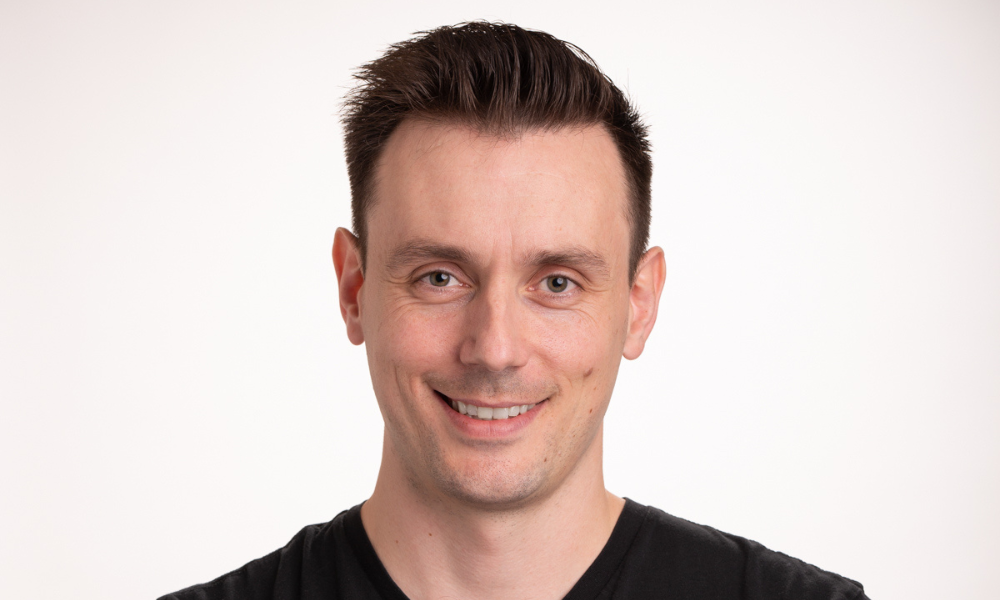 This article was produced in partnership with Neighbourhood Holdings
Fergal McAlinden of Canadian Mortgage Professional spoke with Jared Stanley of Neighbourhood Holdings about the importance of brokers clearly communicating a plan and exit strategy to clients in the alt-lending space
As the popularity of alternative lending as a solution for Canadians' borrowing needs continues to grow, it's essential that brokers convey a clear plan for their clients who become involved in the space to follow, according to a prominent lender executive.
Jared Stanley (pictured top), senior director of originations at Neighbourhood Holdings, told Canadian Mortgage Professional that one of the most common pitfalls in alternative lending was borrowers not understanding the plan to transition to 'A' lending, and the associated costs that might come from not following through with those steps.
"Ultimately, borrowers are going with an alternative lender because some issues prevent them from obtaining 'A' financing," he explained. "The borrower needs to understand the milestones in the plan to overcome these issues."
Those milestones usually depend on the profile and circumstances of the borrower. For an individual with a challenging credit score, the objective might be to increase that score by 50 points as a path to 'A' financing, Stanley said – meaning that their milestones would likely include:
Paying down high tradelines with high balances
Paying off credit cards each month on a certain date
Monitoring credit regularly to track process
Contacting their mortgage professional 120 days from maturity to begin the application process
Two parties are central in the formulation and communication of that plan, Stanley said: broker and borrower. "The broker needs to lay out the plan for the borrower, and the borrower needs to understand the plan and commit to following through with it."
For the broker, it's essential to ensure that those steps are simple, specific, time-oriented and measured in order to make the transition as smooth and painless for their client as possible, he added.
"That way, their client knows exactly what their responsibilities are so they can qualify for an 'A' lender," he said. "Additionally, mortgage professionals can display their value and set themselves apart by showing their clients a personalized, clear, and well-thought-out plan."
Mortgages are high-value transactions, and borrowers who do not follow through with a specific plan might see associated costs – meaning that an agent or broker can provide an indispensable service for a borrower by helping them navigate those challenges and drive down their expenses.
A concise plan also allows a mortgage professional the opportunity to check in with their client throughout the year, Stanley said, with specific types of conversation about how the plan is progressing proving hugely impactful to the broker/client relationship.
Not only must the broker clearly communicate the plan to their client – they also need to make sure the lender is fully aware of the exit strategy being put in place. "We want to know our part in assisting the borrower in transitioning to an 'A' lender," Stanley said.
Working with a credible, established lender in the alternative lending space is essential, particularly in the current rapidly changing environment. "When there are headwinds or uncertainty in the market, working with lenders with a robust capital stack and good corporate governance is crucial," he said.
"At the end of the day, you want to work with reliable lenders that you can count on, and that will treat your client fairly. As the market slows down, I think this is the perfect time for brokers to focus on building their lender roster."
The Neighbourhood Holdings team consists of an experienced group that enjoys educating brokers and providing them with guidance, according to Stanley. That starts with asking discovery questions and having conversations to understand how their product fits into specific plans – with an internal process also designed to be as easy as possible to allow brokers to focus on their clients.
"Many of our team have worked as brokers or mortgage specialists at some point," Stanley explained. "So we do the best we can to guide the broker in the right direction, or the direction that we feel might be most beneficial to the client."
Of course, Neighbourhood is mindful of the fact that brokers know their clients best, but it's on hand to provide assistance wherever it might be needed.
"We're in the business of helping brokers and their clients," Stanley emphasized. "A main part of helping is guiding them toward the most effective solution.
"Ultimately, they're the professional, representing and advising their client. We represent ourselves as the lender – but we're always there to help when required."
Jared Stanley is senior director of originations at Neighbourhood Holdings, a lender across Canada's alternative space with headquarters in Vancouver, British Columbia.