The value of research can't be overstated, says Neighbourhood Holdings' senior director of originations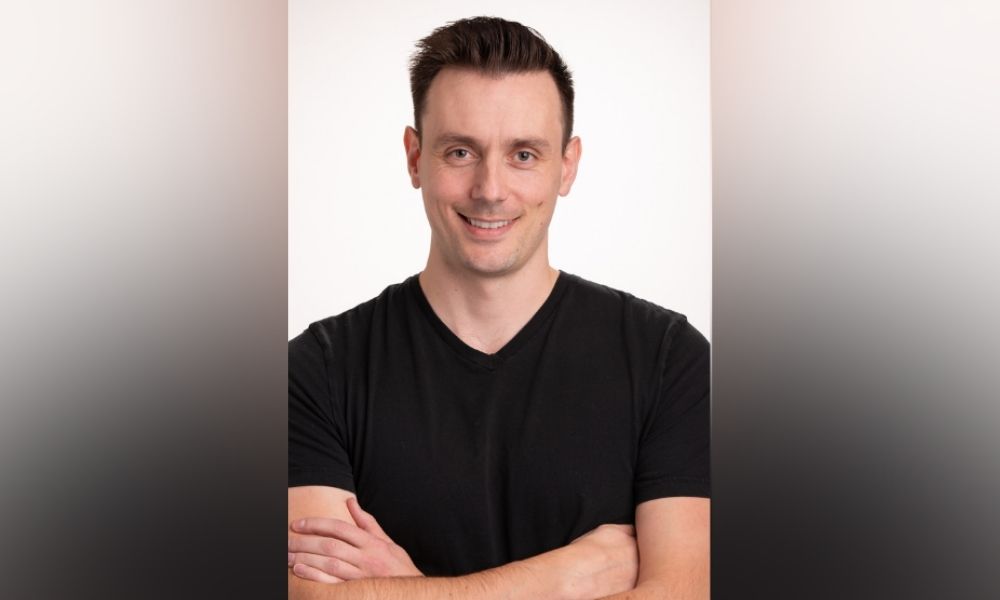 This article was produced in partnership with Neighbourhood Holdings
Fergal McAlinden, of Canadian Mortgage Professional, spoke with Jared Stanley, of Neighbourhood Holdings, about how brokers can source potential clients in alternative lending.
It's a well-known fact in Canada's mortgage space that one of the main benefits of alternative financing is its ability to fill gaps where conventional solutions can't meet the needs of borrowers.
With that in mind, one of the best ways mortgage brokers can set themselves up for success in the alternative space – and provide optimum service for their clients – is by identifying those gaps and which types of alternative borrowers they want to serve.
That's the view of Neighbourhood Holdings' senior director of originations Jared Stanley (pictured top), who told Canadian Mortgage Professional that taking a step back and carrying out research was an excellent strategy for brokers trying to decide which segment of the market they wished to specialize in.
It's also important to recognize that identifying gaps will be different for an established broker versus a new one, he emphasized, with both requiring a specific approach to that research and exploratory work.
"Established brokers have an advantage because they have more data points and experience, which helps them identify the trends and gaps in their existing database," he said. "For them, the questions really are: Do these customers align with my brand, are they worth pursuing, and can I add value?"
Recognizing whether a specific type of client fits the broker's niche is critical, Stanley said, because there could be brand misalignment or confusion if, for example, a broker specializing in discounted rates for AAA credit borrowers starts targeting consumers for debt consolidation loans.
A more appropriate clientele for that type of broker might be AAA credit borrowers who are property investors and require short-term financing, he explained.
The fact that new brokers usually haven't yet defined their alternative niche gives them something of an advantage over experienced ones since they have more brand freedom, according to Stanley. "They just need to be extra careful in allocating their resources and energy," he said.
Research is arguably the most important component for brokers starting out in the alternative sector – and something Stanley said he would have devoted more energy to if he had realized this at the beginning of his career.
Crucially, it can be combined with networking, making cold outreach much easier. "People generally dislike being sold, but love giving their opinion," he said.
"You can work research into your regular conversations. If you speak with a private mortgage lender and you ask what the funds are usually used for, the BDMs will likely give you different examples. That can be a productive avenue to determine different niches."
Useful information can come from unexpected sources. Acknowledging objections upfront can help lower barriers. For instance, if a realtor states they only work with bank specialists, you could start by asking if they ever encounter clients who aren't suited for a bank loan and what their challenges were. Asking these questions could reveal a specific type of client that may be suitable for alternative options.
Any profession that works with homeowners could be a new referral source. For example, speaking with accountants to see if they are assisting clients with tax debt could help brokers judge whether there's a market for alternative funds that specialize in paying off that type of debt.
Google can be a huge asset too, Stanley said, to narrow search and help brokers identify professionals based on their keywords. If an accountant's website targets individuals with tax debt, chances are their clients could benefit from alternative financing.
The importance of having conversations and developing an understanding of the needs of specific types of clients is something that Neighbourhood Holdings has long appreciated, he said, emphasizing the company's commitment to helping brokers identify the right solution.
"We love educating our broker partners and speaking with brokers about their ideas and where they think opportunities are," he said. "Many brokers use us as a sounding board. In some cases, our financing may or may not be suitable for their concept, but the conversation itself and the exchange of information is what adds a lot of value."
Ultimately, with a wide range of scenarios where alternative financing is the right option for clients, the value of showing initiative and speaking with professionals in other sectors can't be overstated, according to Stanley.
"There is a long list of scenarios where alternative financing is suitable. That's why I recommend starting with research and either reviewing your data or past experiences or having conversations with industry professionals to identify the gaps," he said. "Every broker likely has dozens of apps on their phone; these apps were created by companies that researched and identified gaps in the market and then developed a solution to a unique problem.
"Brokers need to do the same to identify alternative scenarios and establish a repeatable process for similar clients, so it is scalable. By doing this, brokers can develop a robust and unique value proposition."
Jared Stanley is senior director of originations at Neighbourhood Holdings, a lender across Canada's alternative space with headquarters in Vancouver, British Columbia.