Success of capabilities depends greatly on brokers' willingness to work in partnership with lenders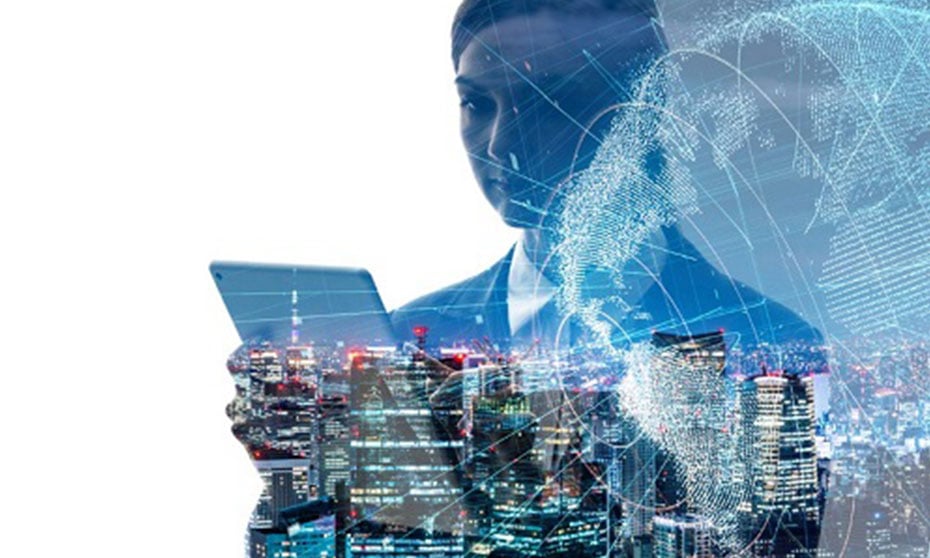 It's no secret that technology is rapidly changing the industry, and each new tool brings the promise of greater ease of business as well as improved experience for all — but only if everyone involved is willing to adapt.
"The success of such capabilities depends greatly on the broker's willingness to change as well, to work in partnership with lenders and adopt new behaviours and approaches," said Christine Day, chief information officer at Community Trust. "At CTC, we recognize that no matter how much we leverage technology, relationships remain at the core and the need for human interaction and human relationships will always be the foundation of our business."
To that end, Community Trust has a renewed focus on the duality of partner-centricity and customer-centricity, which means putting its brokers first and at the core of its business and working in partnership with them to deliver the best service possible to customers. For Day, technology is an enabler of that partner-centric and customer-centric strategy.
"Leveraging technology, lenders can streamline and automate processes in order to expedite time to deal, provide transparency on all aspects of each deal as well as the total portfolio of business with each broker, to enable seamless communications and data exchange," she said.
There's no doubt technology is changing the way we work, especially as the COVID-19 pandemic drives an even more rapid adoption of digital tools. Some examples of technology that change the dynamics of traditional ways of doing things include RPA (Robotic Process Automation), which uses a software robot to run application software, and OCR (Optical Character Recognition), the conversion of images of typed, handwritten or printed text into machine-encoded text. Used together they can eliminate the mundane repetitive tasks performed by humans and free up time for more value-add tasks and create "a powerful combination to improve time to deal and service to brokers and end customers while improving the employee experience for our talented employees," Day said.
Customer Relationship Management platforms can provide enterprise applications focused on customer service, marketing automation and analytics, while broker portals offer much greater transparency, faster time to deals, centralized documentation management, a secure environment to exchange information and a competitive online experience.
"Centralize communications and track all interactions with brokers and with customers," Day said. "Ensure transparency on service quality and elevate accountability to deliver the best service possible - what gets measured gets improved."
The upside of some of these technologies is that they can "eliminate the mundane aspects of the process in order to free up more time to invest in relationships," Day said. Some enable communication between brokers and lenders from any location and through any channel, for example, or others deliver streamlined experiences and transparency to brokers and clients such as with the broker portal. But regardless of the technology used, retaining the human touch means leveraging human-centred design practices, which Day defined as "an approach to designing solutions which start with the people you're designing for and ends with new solutions that are tailor-made to suit their needs."
"It's all about building a deep empathy with the people you're designing for; generating tons of ideas; building a bunch of prototypes; sharing what you've made with the people you're designing for; and eventually putting your innovative new solution out in the world," she said. "What distinguishes human-centered design from other problem-solving approaches is its obsessive focus on understanding the perspective of the person who experiences a problem, their needs, and whether the solution that has been designed for them is truly meeting their needs effectively or not."
Looking to the future, Day predicts brokers and lenders will continue to adapt to a changing landscape that is increasingly human-centred, despite the technological advances to come. Consumer-directed finance, otherwise known as open banking, is an example of a fundamental change in financial services where "clients own their data and consent/direct where their information is housed, how it is shared and what it is used for, ultimately providing a fully transparent regime both to clients and to the firms they choose to share it with."
Why the shift to data belonging to the consumer and not the financial institution? Because the consumer is the genesis of the data, Day said, and needs to be placed at the centre of their data so it works for them and not against them. The objective should be to rebalance the market in favour of the consumer — to enable innovation from incumbents and from financial institutions and enable better customer engagement and experiences.
"More advanced human-machine interaction in the form of intelligent automation or intelligent decisioning will inevitably permeate more complex processes over time, however the degree of the usage of such capabilities within financial services depends on the evolution of regulatory oversight," Day said, adding most lenders and financial services in Canada, generally speaking, are falling behind many areas of the world in the adoption of emergent technologies and the evolution of regulation and policy to enable some of that adoption.
In the context of mortgages, consumer-directed finance will reduce the time spent on fraud detection and will improve the overall understanding of the applicant's financial standing in order to provide the best possible mortgage offer, Day noted.
"It will enable the seamless and secure exchange of data between clients and brokers and between brokers and lenders," she said.