Director has a good feeling over where the business is heading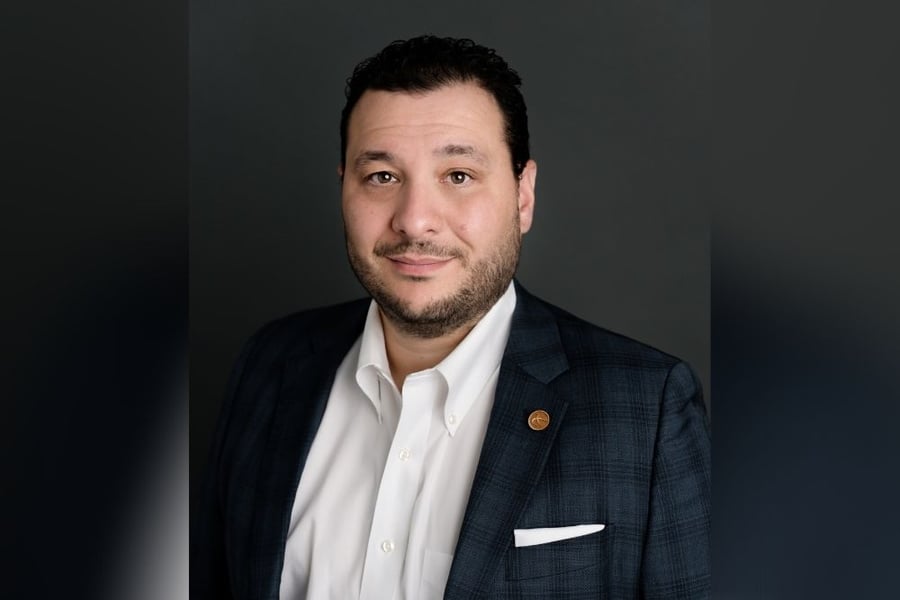 Though it goes without saying that it's still a bit of an unknown even as February draws to a close, Grant Armstrong (pictured), director of national sales at Community Trust, has a good feeling about 2021.
"My gut is telling me it's going to be an amazing year for the alternative lending market," he said. "Canadians need alternative lending more than they've ever needed it before."
Canadians were tested in many ways last year, not least of all when it came to their finances. Due to the COVID-19 pandemic, there was widespread employment change that caused the loss of household income and forced some to dip into their savings, resulting in those on the edge of qualifying as traditional prime clients being pushed into the alternative lending market — and happy to find Community Trust's unique and flexible financing solutions waiting for them on the other side.
As little as five years ago, alternative lending was a subsection of the market which only a small group of people had to explore. But especially over the last year, the market has changed and Canadians have reconsidered their views of alt lending as a fringe option.
"More Canadians, more brokers, accept and understand that alternative financing isn't just something they need to do in some cases, but is something they can use to enable them to meet the goals they want to achieve," Armstrong said. "That's a big part of what's going to help 2021 — that mindset that Canadians and brokers have now to allow them to use and embrace alternative lending."
There's currently a trend in response to the pandemic where clients are shifting employment, whether that means going into new fields entirely or finding new ways of doing their business. While it's great news people are adapting to the current job market, alternative lenders "should continue to pay attention to the client's capacity to pay," Armstrong noted.
A lot of the time, especially in the alternative space, the majority of clientele are non-traditional income clients — self-employed or in the gig-work economy that's boomed over the last couple of years. Traditionally, lenders looked at the last six months to two years of income, but Armstrong thinks in light of the pandemic and its fallout it's wise to narrow that window significantly.
"I would say put a focus on the last 90 days, and really understand what the client's going to do because employment styles and revenue streams have changed," he said. "What was there just three months ago might not be there or might be completely different the next couple months. Alternative lenders really need to understand clients' income and their capacity to repay their mortgages."
Armstrong, who helps set the business development strategy and leads a national expansion plan, has a clear plan for Community Trust. Its focus: continue to ensure Canadians and brokers understand what it's here to do — enable clients to achieve their financing goals. Its approach: bring more innovation. The company recently launched the Community Trust Cafe, an online hub for deal access and centralized information, and is looking to enhance some of the tools it has had out over the last year, namely the InstaProduct Suite which is made up of InstaShare and InstaValue, and incorporate them in better ways.
Community Trust also plans to bring a lot more education and training to its broker partners, aiming to help them improve and grow their business in new ways, "not the old school way of just constantly bringing them product information," Armstrong noted. An example of this is Michaela Alexis, a LinkedIn influencer and trainer who was brought in to talk about how to improve your LinkedIn presence to get more business out of the social platform.
"Outside of some amazing products and service, we want to bring more value to our broker partners to enable them to better support their clients," Armstrong said.
Though he's hesitant to talk specific numbers because the world's never been in a spot quite like this before — a "perfect storm of events" such as the United States' recently changed presidency, the availability of vaccines for the COVID-19 virus and other global impacts — Armstrong predicted that Community Trust will continue to see growth. He noted the company has deepened its roots within Ontario over the last year, exponentially grown its business development and operational teams, created some heightened awareness and brought forth some innovative products and tools to help brokers and Canadians achieve their financing goals.
"In a nutshell, things are going to be good for Community Trust - and they're going to be even better for our partners," he said.