More hardships in store for Home Capital Group Inc. and Equitable Group Inc.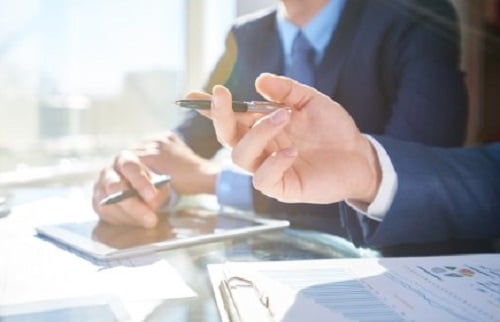 While the OSFI's tougher mortgage rules are expected to have a "very minor negative impact" to large Canadian banks, the changes would be more pronounced for non-prime lenders such as Home Capital Group Inc. and
Equitable
Group Inc. due to the stress tests and ban on bundling of mortgages, RBC Capital Markets analysts Darko Mihelic and Geoffrey Kwan wrote in a client note.
The federal banking regulator's latest updates targeted borrowers in the uninsured mortgage market, making it more difficult for those with more than a 20% down payment to qualify for home loans. The measures, known as B-20 guidelines, require lenders to test a borrower's ability to pay at the greater of the Bank of Canada's 5-year benchmark rate or 2 percentage points higher than the offered mortgage rate starting in January.
"This is likely to lead to a significant number of non-prime borrowers to either defer purchasing a home or seek out a mortgage from lenders such as credit unions/caisse populaires" the RBC analysts wrote, as quoted by Bloomberg.
Alternative lenders fell in Toronto trading, with Equitable falling 1.6 per cent and Home Capital declining 2.3 per cent at 12:58 p.m. trading. Canada's eight-company S&P/TSX Commercial Banks index rose 0.3 per cent.
The alternative lenders may see the negative impacts of the rules — and potential loss of business — offset if prime borrowers get turned down by banks and end up becoming their customers, RBC explained.
The final rules were little changed from those the banking regulator proposed in July. One change was adding the Bank of Canada benchmark rate to the stress test criteria.
"The revision to the stress test requirement is intended to dampen incentives to take variable or shorter-term fixed rate mortgages," RBC said in its note.
Barclays Plc analyst John Aiken doesn't expect a significant impact on banks' lending volumes.
"What is out for debate is the impact it's going to have on the monolines or some of the other providers,"Aiken said in an interview. "This could have an impact on overall lending volumes and then potentially have an impact on the housing market in totality."
Related stories:
Home Capital to exit payment processing, prepaid card segments
Stress test to impact 'move-up' home buyers the mos