A strong 2022 in a difficult market has set the company in good stead for the year ahead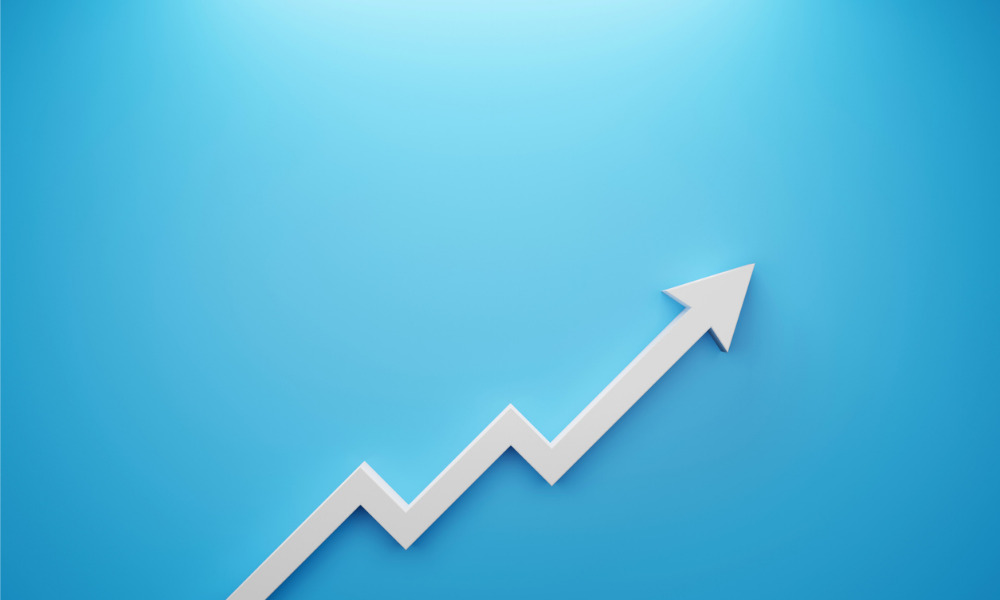 This article was provided by RESCO Group of Funds.
The Canadian real estate market experienced some turbulence in 2022. Despite the challenges, alternative mortgage lender RESCO Group of Funds achieved outstanding financial results and is well-positioned for expansion in 2023.
RESCO Group of Funds is comprised of two mortgage investment entities, along with the mortgage brokerage and administration companies which service them. RESCO Mortgage Investment Corporation was incorporated in 2013 and is celebrating its 10th anniversary this year. Based in Ontario. RESCO MIC has been growing steadily in the private mortgage lending space, specializing in first and second-residential mortgages.
The success of RESCO MIC led to the establishment of RESCO First Mortgage Fund LP in 2019. As a complementary lender to RESCO MIC within RESCO Group, RESCO LP satisfies the niche of funding exclusively residential first mortgages with lower rates and fees.
In addition to achieving favourable business results, RESCO's personnel were also the subject of accolades in 2022. Phoebe Lam, one of RESCO's co-founders and current Chief Risk Officer, was recognized by Canadian Mortgage Professional as one of the Women of Influence.
Phoebe joins one of RESCO's independent directors, Michele Steko who received the same honour in 2018 and 2021, as recipients of this prestigious recognition. Furthermore, another of our independent directors, Judy Lee, was awarded the Outstanding Corporate Management Award by the Markham Richmond Hill Vaughan Chinese Business Association.
Building on steady and good progress over the years, RESCO's long-term goal is to establish itself as a leading alternative mortgage provider for mortgage brokers. On its 2022 achievements, one of RESCO's co-founders and its current chief operating officer Chris Cheng, said, "2022 was an amazing year for RESCO. Not only did we grow our deposit base and increase our total asset management by more than 30%, but we also set up two sizeable lines of credit with two major Schedule A Banks to ensure we have available capital to fund more mortgages going forward."
Looking forward, 2023 could continue to be a challenging year for the real estate and mortgage markets. However, RESCO remains positive about the business outlook and appears well-prepared and eager to grow its business. Cheng explains several factors leading to RESCO's cautious optimism about 2023.
For the first factor, Cheng looks at the overall mortgage market and the inability of many borrowers to obtain mortgages from traditional lenders. "According to the Financial Services Regulatory Authority of Ontario (FSRA), the total value of private and alternative mortgages in Ontario increased from $13 billion in 2019 to $22.4 billion in 2021. We believe this trend will continue into 2023 and beyond."
"Recently, the Office of the Superintendent of Financial Institutions (OSFI) made the announcement to keep the mortgage stress test level as is, which is 5.25% or two percentage points above the contract rate, whichever is higher. Along with the Bank of Canada increasing interest rates seven times, up from 0.25% at the beginning of March 2022 to the current rate of 4.25%, it is becoming much more challenging for borrowers to obtain mortgage financing from traditional sources such as banks and trust companies."
"As a result, borrowers are seeking alternative financing options by considering non-bank lenders such as RESCO where the stress test is not applicable. Until the bank regulator decided to lower the mortgage stress test level, we believe that the demand for private mortgages will continue to increase."
The second factor which informs RESCO's cautious optimism about 2023 is a very Canadian one. Canada has been and will continue to be a country whose government policies are extremely welcoming of immigration. Cheng cites the following statistics: "According to Immigration, Refugees and Citizenship Canada, we added more than 431,000 new immigrants in 2022. This marked the largest annual increase of residents, breaking the prior year's record of around 401,000 newcomers. The federal government has spelled out even more ambitious plans for immigration in the coming years, with 465,000 new permanent residents targeted for 2023, followed by 485,000 in 2024 and half a million in 2025."
"The Bank of Canada may have one or two more interest rate increases in 2023 which may cause a further downturn in home prices, but we do not expect it to be at the same magnitude as in 2022. Immigration will play a key role in driving the housing market and stabilizing home prices. Ontario, particularly Toronto was one of the most popular destinations for new immigrants. This surge of newcomers will need to find a place to live, either buy or rent and as a result, will drive up the demand for housing."
Another reason why RESCO does not hesitate to lend in today's market is the strong labour market. As Cheng explains, "the unemployment rate in Canada is at 5% as of December 2022, just above the record low of 4.9% reached in June and July of the same year. Approximately 104,000 jobs were created in December and full-time work rose for a third consecutive month. Equally significant is that the year-over-year growth in the average hourly wage remained above 5% for a seventh consecutive month in December."
"I have been in the financial industry for over 30 years," said Cheng. "The situation this time compared to the correction in the early 1990s when the Toronto housing market crashed is different. We have stronger borrowers and as long as people have jobs and reasonable wage increases, people will continue to make mortgage payments by cutting back on discretionary expenses before giving up their homes."
The old adage is that in every crisis, there is opportunity. Cheng and RESCO are definitely seeing all of the opportunities created by the current challenges and forging ahead: "At RESCO, we are always willing, ready and able to fund first and second mortgages. We pride ourselves as a solution provider by offering several viable financing products and solutions for your clients for debt consolidation, home renovation, bridge financing, as well as funding for new immigrants and buyers of pre-construction properties. "
If you want to build and grow your mortgage business, we encourage you to get to know RESCO's products and experience their exceptional service. Mortgage applications can be submitted to RESCO via Filogix, Velocity, and Lendesk. Alternatively, you can email them at [email protected] for more information.