Diverse events from Community Trust build beyond transactional relationships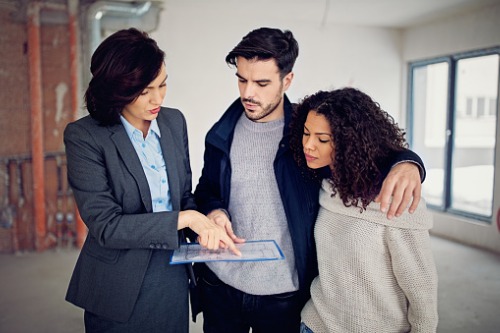 When Heather Fung was texted a photo of a dog over the weekend, she was delighted. It came from one of her broker partners, and they got to chatting about their pets.
"Having a conversation with somebody is much better than all business all the time," said Fung, business development manager at Community Trust. "We aren't looking for just a transactional relationship - I want these people to end up as my professional friends."
Cooking classes, an Iron Lady golf lesson, and beer tasting, are some examples of the events Community Trust has hosted for the broker community in an effort to break up the monotony, interact outside of the office environment and learn about each other as people. Everybody's relaxed, they're having fun and "sharing all sorts of fascinating facts that make them a four-dimensional person," Fung noted - such as what kind of dog they have.
"You're gaining insight into what motivates them, inspires them and what's important to them," she said. "We're motivated to build long-term relationships that expand beyond business. Within that broker community, we want to provide value to our partners."
The events also cover a broad range of educational topics. There was a market update with Sagen, Women's Mastermind with Emily Lyons, FCT Platinum Program information, and one on how to improve your LinkedIn presence with Michaela Alexis. Coming up in May, Community Trust has partnered with Vantage Law to educate brokers on what the process is on a file once it's broker complete, and also joined forces with Home Value to do a deep-dive into appraisals and what brokers should be looking for and making note of. Fung believes when you take the opportunity to educate broker partners "on all things mortgage, not just specifically something that's related to Community Trust but something they can take with them across all lenders, it makes the industry better as a whole and builds that trust and those relationships."
While the educational events are great - Fung likes to think of them as "professionally inspirational" and said they keep up on industry trends, current topics and emerging information in the space - it's not just about the brokers' careers. It's also about their overall wellbeing, especially in these times, and the team at Community Trust has been focusing more on what other wellness pieces they can add.
"It's a very diverse cross-section of topics and we're hoping to appeal to a broad range of our brokers," Fung said. "We're always looking at various subjects of interest to our partners whether it's specifically mortgage related, or more generally life related."
As with all areas of life, the pandemic has changed how Community Trust does things, including with the events offered. Everyone's a little exhausted with Zoom, Fung admitted, so when there's another invitation for a webinar in your inbox "sometimes the reaction is less than enthusiastic - so we've made it fun." When it came to the cooking classes and virtual beer tasting, Fung said they got great feedback. People remember experiences where everybody is relaxed, there's no expectation to come to the table with your broker face on or your business development manager face on, and attending those fun events can make people want to attend the more serious events when they come around.
"As a partnership, with us on one side as the lenders and brokers on the other, we're working towards the same thing: that goal of helping clients achieve their dream of home ownership," Fung said. "That's what these events do - they help us see brokers as more than one dimensional, and help build that relationship."
Even though it's the BDMs that have the one-to-one relationship with the brokers, Community Trust as a whole values the ties they have and places high importance on maintaining and strengthening them. The events, no matter what they are, show brokers "the company is there and cares about them, and that's why we're doing it," Fung said. One of the company's core values is its "we care" value, and keeping key partners connected and informed is a way of expressing that.
"A lot of the motivation comes from that one foundational tenet: we care about them mentally, physically, financially - we care about all those pieces," Fung said, adding that despite potential adaptations to whatever COVID restrictions may be in place at the time, they're still developing new events.
"We have some fun, experiential ideas we're throwing around that brokers will enjoy - stay tuned!"
Keep up with CTC! Sign up to receive emails here.