The executive told CMP how his vast experience in the sphere found the perfect fit at Radius Financial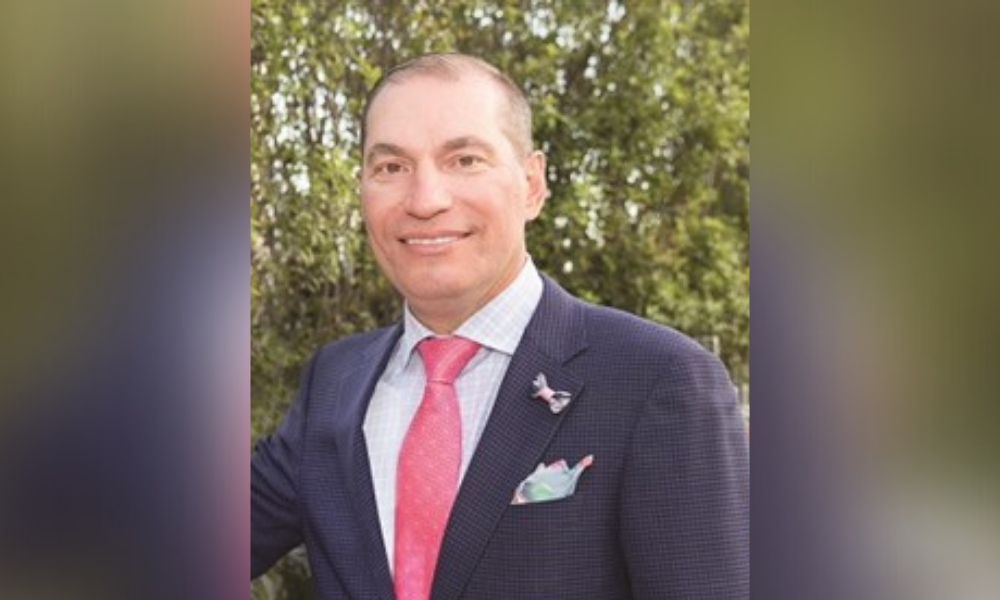 This article was produced in partnership with Radius Financial
Fergal McAlinden of Canadian Mortgage Professional sat down with Alfonso Casciato, executive vice president, strategic initiatives, Pacific Mortgage Group to discuss his lengthy career in the industry
When lending giant Radius Financial tapped Alfonso Casciato (pictured top) to drive the next stage of its growth last year, the company could hardly have chosen an executive more steeped in the mortgage industry.
Casciato, who took the reins as executive vice president, strategic initiatives, for Radius's parent company Pacific Mortgage Group last June, has spent his entire career in the mortgage space, amassing a wealth of experience and knowledge through more than 25 years in the business.
As he told Canadian Mortgage Professional, the move to Radius arrived at the perfect moment, coming off the back of 12 years at Street Capital Financial where he had honed his ability to develop and expand a start-up – both on the credit and sales sides.
That experience closely matched what Radius intended to achieve: acceleration of its evolution through focused engagement with Canada's mortgage broker community.
"Radius decided to re-enter the independent mortgage broker industry as a lender offering a full suite of products – and I saw it almost like a start-up in the way we were at Street Capital," he explained.
"I think I'm able to take a lot of what I learned from Street Capital in regards to some of the things that are important to brokers when dealing with certain lenders and trying to create that type of culture at Radius Financial."
As well as his time with Radius and Street Capital, Casciato's tenure in the industry has also included more than a decade in executive roles at Canadian Imperial Bank of Commerce (CIBC).
Throughout his career, he's worked alongside a range of distinguished executives in the mortgage space, including Lazaro DaRocha and Ed Gettings at CIBC and Street Capital – with Pacific Mortgage's founder Alex Haditaghi and CEO Ron Swift now added to that well-regarded list.
One of the most valuable skills he's developed over the years, Casciato said, was an innate understanding of the broker-lender relationship and what both are seeking from each other. It's something he's put to good use since joining Radius.
"Some of the important attributes that I think a lender needs to have when dealing with the broker side are transparency and strong communication skills," he said. "The broker has to have access.
"What I mean by that is that they need to be able to contact a lender via the business development manager, the underwriter, or a manager or executives – and be given true access to them so that any and all of their needs can be satisfied at any given time."
The vision that Casciato shares for Radius with Haditaghi and Swift is as a boutique-type lender servicing the best of the best in Canada's mortgage broker community, developing crucial relationships and driving repeat business.
That's a goal that arose out of a strong appreciation for the value brokers provide in the mortgage market, one that the company only expects to grow in the coming years.
"I think brokers play a key role in educating the consumer in regards to products that are available across many different lenders – from banks to smaller, more independent lenders," Casciato said.
"The education they provide is really important, as well as giving consumers access to a broader range of products that they may not necessarily have if that consumer only has a single bank lender relationship."
As any good executive will tell you, achieving a solid work-life balance is essential to a successful and rewarding career in the industry – and Casciato, a family man who's happily married with three children, has made sure to keep that a priority.
A rec baseball coach for more than a decade, Casciato is also a skiing enthusiast who relishes the opportunity to hit the links when the weather's right for golf.
He can also reflect with satisfaction on a lengthy track record of achievement in the industry – one that only looks set to continue with Radius alongside Swift and Haditaghi at the helm.
"I've been lucky enough to see success at a lot of different brands, whether at CIBC or Street Capital, where I had the support of some very strong leaders," he said. "That was one of the main reasons I joined Radius Financial – what I saw in the leadership of both Ron Swift and Alex Haditaghi."
Radius Financial offers insured and uninsured mortgage products through its broker network in both the residential and commercial mortgage spaces, with a particular emphasis on meeting the changing mortgage needs of the North American market.