Industry stalwart has taken the reins as the company's EVP, strategic initiatives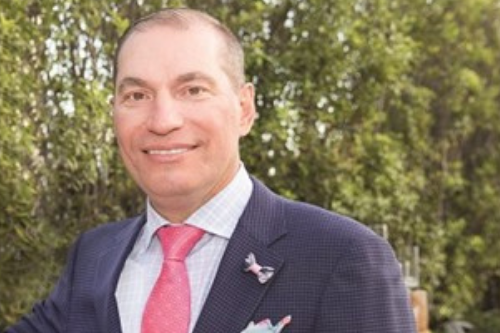 Industry veteran Alfonso Casciato (pictured) has described the prospect of accelerating Radius Financial's growth as an "exciting" one as he steps into the role of executive vice president, strategic initiatives, for its parent company Pacific Mortgage Group.
Casciato comes on board with a focus on continuing to accelerate Radius's evolution into an industry-leading fintech company through strategic initiatives and business excellence, with the company already one of Canada's largest independent mortgage lenders.
Speaking with Mortgage Broker News, Casciato said that among his main goals upon taking the reins is to strengthen the company's presence in the mortgage broker space across Canada.
"One of my first priorities is to increase the presence of the Radius brand within the independent mortgage broker industry," he said. "That group will be a key segment for the company, moving forward."
The company offers insured and uninsured mortgage products through its mortgage broker network in both the residential and commercial mortgage spaces, with a particular emphasis on meeting the changing mortgage needs of the North American market.
Casciato brings an impressive resumé to the table with Pacific Mortgage Group, having amassed over 25 years of mortgage industry experience that's included more than a decade in executive roles at CIBC. As a co-founder of the Street Capital Bank of Canada – now RFA – he's also well-versed in the art of increasing market share and expanding companies' reach.
His hugely successful time at Street Capital saw Casciato spend the first half of a 12-year stint leading the credit side before heading up the sales group for the final six years, with the company creating around $8 billion in originations in its most profitable year.
That vast experience will come to the fore in Casciato's new role, helping Pacific and subsidiary companies devise new measures to continue and accelerate their current rapid growth.
Read next: Should you consider a variable rate mortgage?
"I'm very excited regarding the current structure," he said. "I've flourished in companies in their infancy with an opportunity for a buildup and expansion and have a strong history in building start-ups through my 12 years with Street Capital.
"I think I'm going to be able to take those skills and apply them to this scenario, growing the Radius brand within Pacific Mortgage Group. There's certainly the potential for greater market share for monolines like Radius, and it's really the opportunity that excites me."
Having known Casciato for many years, Pacific Mortgage Group and Radius Financial chairman and founder Alex Haditaghi said that his lengthy experience in the industry would offer a significant advantage to the company in helping deliver its growth strategy.
"He is a decisive and result-oriented leader with a proven track record of success and leading management teams who turn strategies into action, drives sustainable growth and maximizes company profits while improving effectiveness," Haditaghi said. "Alfonso's broad range of skills and experience will be an excellent addition to the group's leadership team."
Casciato also struck a positive note on the future of the mortgage industry, noting the considerable opportunity that exists on the independent side in particular.
"Currently, the mortgage industry is a robust and healthy one," he said. "I also believe that the independent mortgage side will continue to grow its market share within the Canadian economy in the coming months."
That environment, he said, is one that presents plenty of opportunity for Radius – an approved lender with Canada's two largest mortgage insurance companies, CMHC and SAGEN – to continue its striking upward trajectory.
"I'm extremely pleased to work with Alex Haditaghi and Ron Swift [Radius's CEO]," he said. "Pacific and Radius are working on some innovative and unique initiatives, and I'm excited to play a role in those."