There's a whole new cadre of potential homeowners looking for the type of financing that only private lenders are willing to provide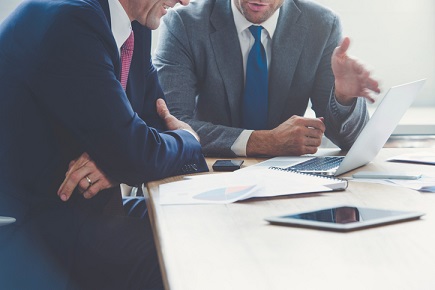 While tiny homes are becoming common, albeit gradually, and touted as a solution to the rising cost of housing, securing mortgage financing isn't without its trials. However, according to one broker, it can be done.
"It isn't easy with conventional lenders but there are ways to get them financed," said Keaton Kirkwood of DLC The Green Mortgage Team. "Go for an RV loan—some lenders will go that route. If someone owns another property, pull equity out of that and use it indirectly to fund the tiny home, because a lot of people who build tiny homes do it as a second property. The third way is unsecured debt—because a lot of people going with tiny homes are not weaker applicants, they can get $40,000 or $50,000 unsecured loans."
A home must be fixed on land for it to be mortgaged—a problem for the mostly mobile tiny homes.
However, private lenders are emerging as perhaps the likeliest solution. According to Alice Soon, a managing partner at Tesoro Real Estate Investments, which lends privately, the tiny home sector is on her firm's radar.
"At present, nobody has come to us but it is a growing space and it is of interest to us—not to mention to a lot of people in general," she said. "When they're looking at accommodations and looking at where to live, it's a good option and it's affordable. You see them on TV now, like HGTV, so they have that cool factor, too."
Soon noted that A lenders are far too risk-averse for tiny home owners to approach in the hopes of securing a loan, but she sees B and C lenders as viable options.
"It's all about risk tolerance," she said. "At the end of the day, a bank has all these rules and they're stringent, where, as a private lender, we're very flexible. We can basically do whatever we want, and at the end of the day we look for two things: the numbers—the rate of the return and what the risks are—and the lender's objective. Do you have a longer timeframe you want to make money on or do you need to cash out in six to 12 months? We're open to everything and it's all about the opportunity, but it depends on the amount of the loan, the interest and the return on investment."
Apart from a scarcity of lenders, zoning bylaws are also big hurdle for tiny homes, and that's largely because this innovative form of housing lacks precedent. Municipalities simply aren't sure how to zone them. But that also presents an opportunity.
"It's something we're looking at strongly," said Steve Arneson, co-founder of Victoria-based The REinvestors. "There's massive opportunity for municipalities and private investors to pick up small parcels of land and create communities on it. You just need one private lender to jump into it and we'll see a snowball effect and the popularity will expand and more municipalities will jump on board."
Related stories:
More lender regulations could be on the horizon
Is the private channel in the government's crosshairs?