BC Non-Profit Housing Association CEO recommends strengthening investment in affordable housing and improving existing stock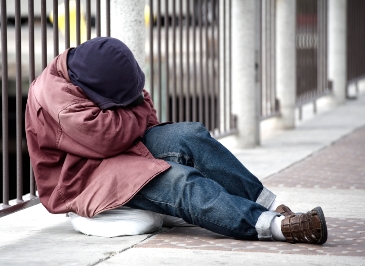 In its latest report, the BC Non-Profit Housing Association found that homelessness in the Metro Vancouver area has reached crisis levels as it intensified by a full 30 per cent from the previous study conducted in 2014.
Created in collaboration with M.Thomson Consulting and prepared on behalf of Homelessness Partnering Strategy's Community Entity, the
Preliminary Data Report for the 2017 Homeless Count in Metro Vancouver
revealed that 3,605 people are currently homeless in the region as of March 8.
Of those, 2,573 are sheltered and 1,032 remained unsheltered. Vancouver itself has the largest homeless population at 2,138, while Surrey came second with 602 homeless individuals.
BC Non-Profit Housing Association CEO Kishone Roy noted that the situation underscores the need for urgent government intervention.
"Significant investments in new affordable housing, maintenance of the existing housing stock and coordination of support services for people who are homeless is needed at all levels immediately to address this crisis," Roy explained. "Both the federal and provincial governments, have recently made significant investments but even these are insufficient to address our affordable housing backlog."
In terms of demographics, the elderly represented around 23 per cent of the region's homeless population, with 230 seniors aged 55 to 65 years old and 176 seniors aged above 65. Meanwhile, individuals aged under 25 years old comprised 16 per cent of the homeless population, with 199 children aged under 19 and 179 young adults aged 19 to 24 years old.
Related stories:
B.C. judge orders shutdown of tent city amid worsening conditions