"From colleagues to clients to brokers, it's the organization's guiding principle", said Eric Larocque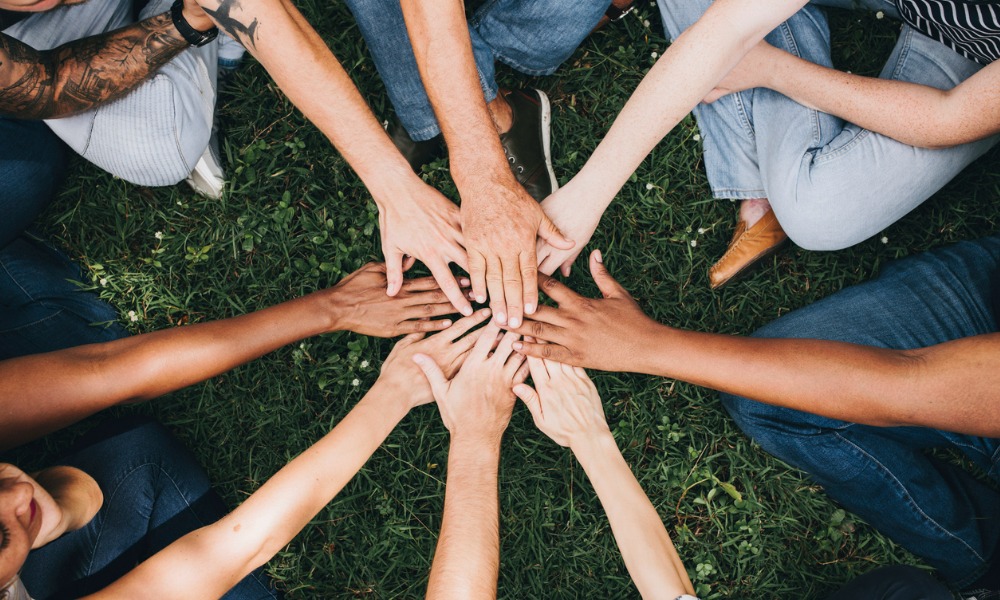 This article was produced in partnership with Community Trust.
Mallory Hendry, of Canadian Mortgage Professional, sat down with Eric Larocque, managing director of sales, marketing and originations at Community Trust, to discuss the company's "We Care" philosophy.
When asked how important Community Trust's "We Care" philosophy is, Eric Larocque, managing director of sales, marketing and originations, had a simple answer: "it's everything".
"From the people we hire, to our products and services, and most importantly the way we offer them to help Canadians become much more financially successful and secure, it's our guiding principle that shapes everything we do," said Larocque.
"We Care" has been a central tenet of the company from the beginning. Community Trust has always had a deep appreciation for the broker community and the customers they serve, and pride themselves in finding flexible solutions to meet the needs of borrowers. Following their 2019 acquisition by Questrade Financial Group (QFG), Community Trust leveraged those resources to strengthen their position in the Alt-A market and help their brokers grow their share of total mortgages. The QFG alliance has meant improved service and technology solutions, in addition to competitive rates and great products – and there are more solutions to come, Larocque said.
"Working with us is now even faster and easier than before," he said. "We're part of an even bigger mission to provide Canadians with access to more affordable financial services by showing them we care deeply about their financial success and security. Everything we do is an extension of that mission – and we care about the people helping us fulfill it."
Caring about the success of their partners and demonstrating that by helping them gain market share is an important part of the "We Care" philosophy, and Larocque said taking the time to get to know the brokers who Community Trust works closely with helps them not only meet their needs, but "anticipate and exceed them."
What brokers care about is woven into Community Trust's business strategy.
For example, brokers care about competitive rates and being rewarded for their partnership, so Community Trust introduced the BariStar Partner Program to reward them for the work they do.
Brokers care about being heard, so they launched the Broker Advisory Council, a platform that enables them to offer open and honest feedback directly with the executive team.
Brokers care about providing an excellent client experience by getting things done quickly and efficiently, so they introduced Community Trust Cafe and the InstaValue and InstaShare products.
Brokers also care about having local expertise and familiarity, so when Community Trust expanded lending capabilities nationally, Community Trust hired local talent, took the time to learn the new markets and got to know how brokers operated to ensure their program delivered on the needs of the brokers and customers they intended to serve.
"All of this to say – we take what the brokers care about and we care about them too," Larocque said, adding an example of where Community Trust went above and beyond with its embodiment of "We Care" was the introduction of its service layer in 2021.
A 360-degree approach to service, from Monday to Friday 8am to 8pm ET brokers can connect to a live expert from Community Trust's mortgage advisory team. Whether it is over the phone, or via Chatter, Community Trust understood that this level of support was something brokers were missing. The team can answer any questions brokers bring to them within a few minutes, which makes a big difference in the level of service brokers have come to know from Community Trust.
While they have demonstrated commitment to the broker community through great products, flexible guidelines, competitive pricing and compensation models, Community Trust has so much more to offer: 100% alignment with what matters most to brokers and customers – their financial success. None of the outward-facing growth would be possible without the internal operations of Community Trust, and Larocque said his colleagues within the organization "thrive on an entrepreneurial spirit that fosters creativity and innovation that translates into continuous value for our brokers and customers."
Community Trust also cares about giving back. From donating to charitable foundations that support local communities to supporting brokers and customers with products and services designed to make homeownership much more readily achievable for Canadians, "we are there for them," Larocque said. "We Care" is a holistic approach, and it's a way of looking at the business and the world that permeates every aspect of Community Trust.
"To me, it all comes down to the client experience. It's about how we treat our brokers, our customers and each other," Larocque said. "It's about being transparent and demonstrating our commitment to their success. It's about making it easy for our brokers to access the information they need, when they need it. It's about rallying behind them by offering dedicated support and working together to realize their clients' needs."