After its recent expansion into Ontario, the lender is doubling down on its high service levels and broker-focused approach for next year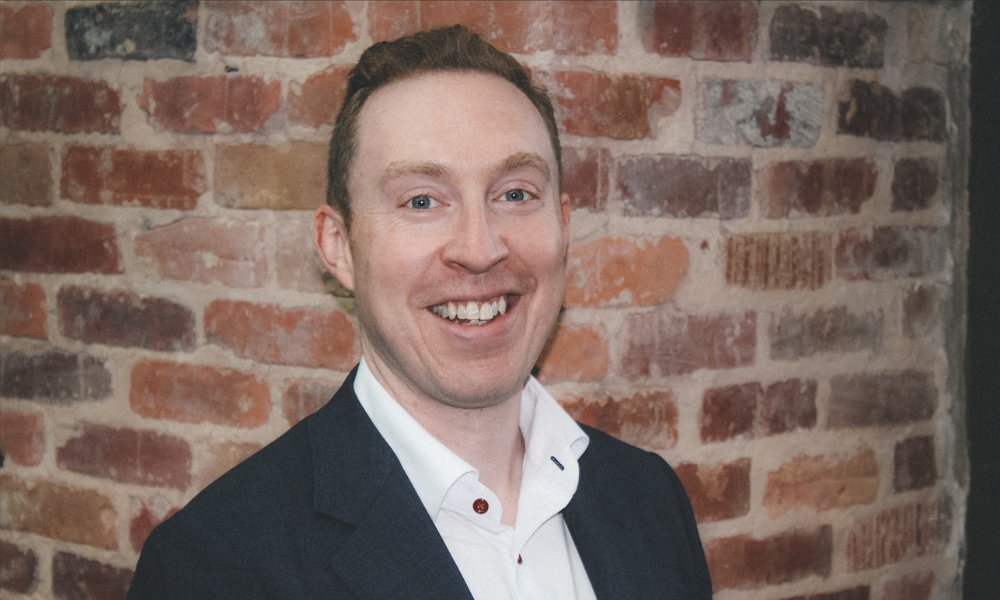 This article was produced in partnership with Graysbrook Capital
Fergal McAlinden, of Canadian Mortgage Professional, spoke with Ryan MacNeil, director of Graysbrook Capital, to look back on the company's 2022 – and what's in store for next year.
Canada's mortgage market withstood some turbulent times in 2022 – but alternative lender Graysbrook Capital flourished despite those challenges, with the company's director Ryan MacNeil (pictured) telling Canadian Mortgage Professional that the year was an "amazing" one marked by record-setting performance and expansion into new markets.
Based in Atlantic Canada since its 2006 foundation – primarily Nova Scotia and New Brunswick, but also Prince Edward Island and Newfoundland – the company ventured into lending in Ontario late last year, bolstered by new and expanded product offerings and an ability to deliver rapid turnaround times.
In the Atlantic provinces, meanwhile, Graysbrook has maintained a strong focus on a construction financing niche it's carved out for itself there.
For MacNeil, that success in a stormy market is a testament to the company's strong value proposition, with a firm commitment to turning around deals as quickly as possible and providing ample opportunity for builders to get started on projects with minimal disruption.
"I think our construction product really does set us apart in Atlantic Canada," he said. "It's certainly become our niche product because of the ease of providing draw funding to our clients, compared with a bank or credit union institution where you have to jump through hoops and provide a bunch of documentation."
The company's underwriters normally reply to a broker within an hour of a new deal coming in, MacNeil said, with funds often advanced on the same day – giving builders and borrowers an invaluable edge in an increasingly complex market, as well as flexibility that other lenders may not be able to offer.
"That really allows these builders to accelerate their build pipeline and minimize the time they require our financing," he explained. "One of the other things that really sets us apart is the fact that our loans are always fully open-term.
"So that's also led to a huge influx of bridge financing, being a major growth product for us over the past couple of years."
Commitment to mortgage brokers
Graysbrook remains a steadfastly broker-focused business, MacNeil said, holding regular touchpoints with brokers to educate them on the opportunities available in the private space – especially with that sector having witnessed significant growth among the broker community in recent years.
"We do prioritize education, given how the market has shifted toward alternative lending," he said. "We expect, and I personally expect, that private is going to continue to increase in importance over the next couple of years.
"As we've just completed our first year in Ontario, we plan to develop this network much further in 2023."
The company's target markets in Ontario will primarily be the southwest and the Greater Toronto Area (GTA), although it will lend anywhere as far east as Ottawa and as far north as Sudbury with appropriate exit strategies and loan to value (LTV) in place.
Certain rural areas are also on its radar, MacNeil said, while in the Atlantic market it's set to continue driving growth through commercial and single-family construction with inventory remaining tight in those regions.
Navigating a changing market
Graysbrook takes a prudent and responsible approach to lending, according to MacNeil, one of the reasons that it's been able to thrive despite the stormy market conditions that have prevailed throughout the year.
The company conducted an in-depth review of its underwriting procedures when the market started to shift, he said, making adjustments including scaling back LTVs where appropriate in both Atlantic Canada and Ontario – reflecting a return to the pre-COVID environment as much as caution on the current market.
"We've also been placing a higher priority on sound exit strategies given the kind of current complexity in the market," MacNeil added. "That's been a key focus in our underwriting. However, since we're not tied to prime, our rates have only increased by a small amount, and while our fees may have gone up a little bit over the past year or two given the rising cost of capital, we haven't pulled back or pulled out of any lending territories.
"The fact that our rates have not seen significant increases kind of converged with the prime market and made it even more in-demand for some borrowers who like the idea of an interest-only payment or fixed rate."
The success of its niche offering, high service levels, strong broker partnerships, and commitment to responsible lending will set Graysbrook in good stead, MacNeil said, as it gears up for what's sure to be another eventful year ahead.
"We have a very strong capital base too, so we've got no kind of liquidity concerns going forward," he said. "We're still hungry for business, and we're going to continue to operate that way going into 2023 despite the challenging market.
"We're going to just continue providing common-sense solutions across our loan products, and I think that'll continue to set us apart."
Graysbrook Capital is an alternative lender, based in Atlantic Canada, which also lends prominently in Ontario