Turnaround time, flexibility, and transparency are key, says executive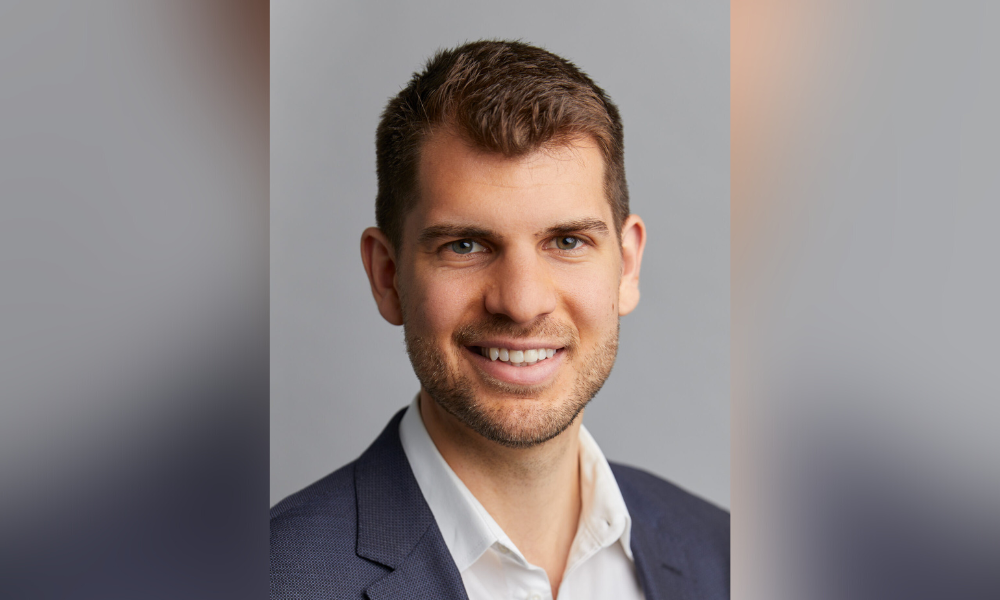 Mortgage brokers across Canada have become increasingly familiar with private lending solutions in recent years amid a borrowing environment that's only grown more complex – and there are a number of things they need to take into consideration when delving into the private space, according to a prominent executive.
James Grantis (pictured), director of lending at Ontario-based private lender Hosper Mortgage, told a recent panel discussion that it was crucial brokers fully understand the segment a lender operates in, something that can prove an invaluable asset in guaranteeing a speedy turnaround time.
Why is knowing a lender's niche so important?
"Understanding your lender's niche, and understanding that each and every lender is a different tool in your toolbelt [is key]," Grantis said. "On the private side, we know that we don't get 100% of our brokers' private deals because even within the private space, they need a toolkit.
"We want our brokers to understand what our niche is. We want to be as clear as possible: [Hosper] just lend in Ontario, we just do residential. That's our niche. Understand [it] so that when you have a mortgage that's in our niche, you know that you'll get a quick response because you're not sending us a prime client. You're not sending us a commercial construction deal."
Grantis was speaking as part of a panel convening top mortgage lenders and brokers at the recent Canadian Mortgage Summit in Mississauga, with each participant describing what they were looking for from either their broker or lender partners.
Handling files quickly and effectively is of the essence for lenders in the private space, Grantis emphasized, particularly as brokers and borrowers often turn to private solutions when they've been refused elsewhere and need a quick resolution.
"As private lenders, we're not the first choice. So probably there's already been a turndown or several turndowns – so speed is absolutely paramount as a private lender," he said. "Probably the two most common questions we get are, 'Will you do this deal?' and 'When can you close?' So speed is critical on both."
What are the other key traits of a strong private lender?
Being upfront with transparency, including on the expected time it will take for a deal to close, should be top of mind for lenders in their interactions with brokers, according to Grantis, while flexibility and collaboration are also key traits that brokers should be looking out for.
"Flexibility has always been very important," he said. "We want our brokers to know that we don't just only look at the deal the way you submit it. We want to approve it, hopefully, but if not, give you other options.
"Why did the client need short-term, open, closed, do they have other properties to cross-collateralize, different term lengths… We want those solutions. I think what's really relevant today is the flexibility after that mortgage is closed."
That flexibility is especially important in the context of huge changes to the mortgage market this year, with clients who may have been placed in a private mortgage last year now facing a significantly different landscape to that of 2021 or before.
If, for instance, a client signed on for an 85% loan to value (LTV) arrangement, but that's now ballooned to 98%, being able to offer options and flexibility to that customer is essential, Grantis said.
"At least put on the table: Can you pay down your mortgage? Can you add to your monthly payment to amortize your principal, at least chip away at it? Show some goodwill, show that we're working on this together," he said.
The panel, chaired by Canadian Mortgages Inc. (CMI) director of operations Taylor Lewis, was based around CMP's annual Brokers on Lenders survey, which seeks input from hundreds of brokers across Canada on the most important aspects of their interactions with lenders.
Brokers ranked and nominated across 10 key categories including interest rates, turnaround time, product range, BDM support, and more.
Hosper finished as the top alternative lender with gold medals across the board in that survey, while Radius Financial – represented on the Mortgage Summit panel by CEO Ron Swift – was named as the top lender.
What do you look for in your interactions as a broker with private lenders? Let us know in the comment section below.