The entrepreneur diaspora is transforming towns across the Greater Golden Horseshoe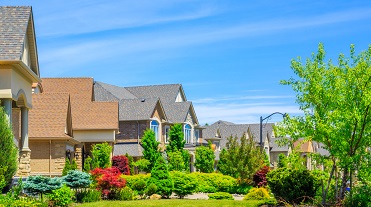 Toronto's high-volume, high-demand housing market has apparently overheated to the point where even relatively well-to-do entrepreneurs would now rather purchase homes in smaller and more affordable (if less ideally located) markets across the Greater Golden Horseshoe—and making the region more attractive in terms of available services.
Case in point: Cassie McDaniel and Mark Staplehurst, who went for a property in Paris, Ontario and got started with their own digital agency, Jane and Jury, nearly as soon as they could.
"We came out here a few times and it just clicked. It's beautiful. There's no traffic. You don't have to fight for a spot when you sit down for coffee," McDaniel told The Globe and Mail. "It just made sense for us and the kind of lifestyle we want."
The couple's firm attends to the needs of clients not just in Paris, but worldwide as well.
"We draw from our experience in the city and the contacts we made there, but we have made a name for ourselves locally," McDaniel added. "There's no one else out here that really has the same skill set. That's definitely a bonus. There's enough competition to feel inspired, but not so much that it's overwhelming or intimidating."
Paul Emerson, chief administrative officer for the County of Brant, observed that this development is a natural end product of the Toronto situation.
"There's a whole cadre of people coming in. … They're offering goods, services and opportunities that are unique for the area but may not be in downtown Toronto," Emerson explained. "They can really capture a market here without the same type of competition that they would see in downtown Toronto."
"It's not the same small town now," the officer noted. "People who may have located in bigger cities 10 years ago to start their business … are seeing the opportunities available in this area."
The burgeoning coffee business owned by Graham and Monica Braun of Galt, Cambridge can attest to this phenomenon. Founded in 2013, Monigram rapidly emerged as a major mover in the small community's economic output.
"You just chase whatever is working," Graham Braun said. "I'm not sure if we would have become entrepreneurs [in Toronto]. We just feel plugged into the community here in a way that I don't think we would in Toronto."
Related stories:
Luxury homes hit the market
Toronto heating up nearby cottage markets – local agents