The company is putting mortgage brokers front and centre in its approach for the future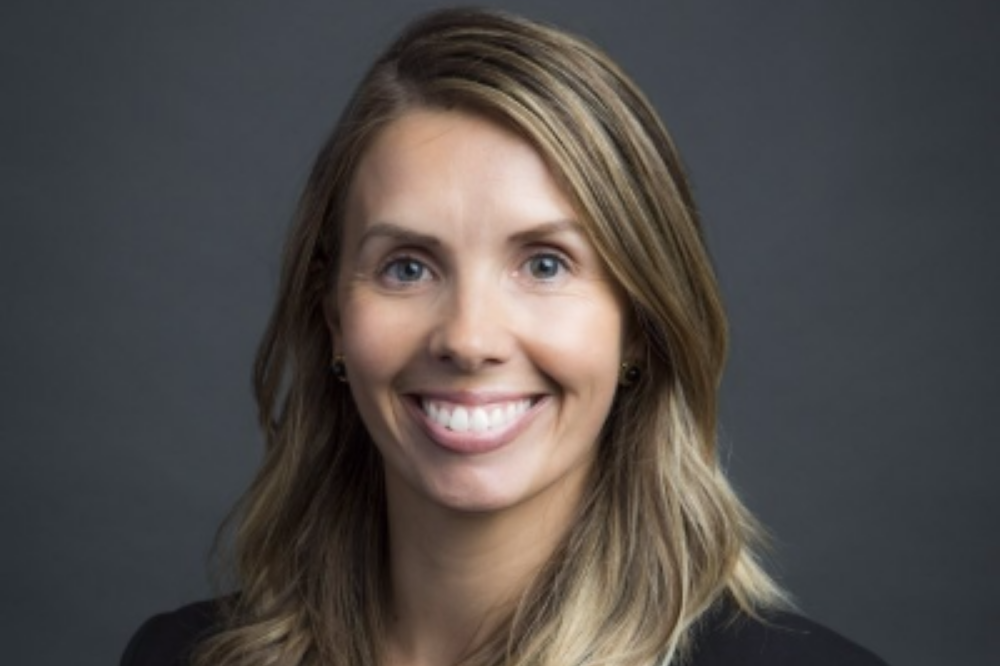 Knowing what she does about the tenacity and spirit of Canadian business owners, Rejean Roberge (pictured) wasn't surprised by the growth of the alternative lending sphere in recent years.
The CWB Optimum Mortgage vice president told Mortgage Broker News that alternative lending had helped entrepreneurs and business owners address the challenges of the pandemic – and that her company remained focused on helping carve out a path for those individuals in the months and years ahead.
"The pandemic opened the door for us to see the resilience and adaptability of business owners," she said; it's a sector of the market she expects to see continued growth.
"There's a growing momentum in supporting local, and entrepreneurs aren't going to let this opportunity pass by without action. As a partner company of Canadian Western Bank (CWB), we're certainly going to continue to be dedicated to providing solutions to entrepreneurs."
While "supporting local" has surfaced as a new trend in the market, this is nothing new for CWB Optimum Mortgage and Canadian Western Bank, as they have always been there to support local business owners.
Alternative lending, which has seen an influx of new entrants in the past 12 months, is widely expected to continue its strong growth in 2021. Roberge said, with that in mind, brokers searching for the best possible deal for their clients in alt-lending should choose carefully – and set high standards for their choice of lender.
Read next: Revealed – Canada's best mortgage employers
"Choosing a lender with a stable funding source and reputation is very important, and, unfortunately, sometimes overlooked for the lowest rate," she said. "This is equally as important for your business reputation as it is for your client's security; nobody wants to do all the work bringing in the business, only to not be able to fund it for another two months."
Crucially, Roberge noted, that CWB backing also ensures CWB Optimum's status as a balance sheet lender, facilitating both broker- and branch-raised deposits. "Because of that, there's security in our ability to lend," she said.
CWB's mission, to be the best full-service bank for business owners in Canada, is one that involves full commitment to the broker community; Roberge said that goal would be driven significantly through the company's partnership with brokers, a mutual relationship that the broker can rely on.
Roberge talked about her vision for CWB Optimum and what's on the horizon for the lender and their broker partners. "Being a part of CWB gives us access to additional products, services and expertise, and Optimum's vision is to be able to equip brokers with more opportunities and solutions for their business owner clients," she said. "Partnering with CWB Optimum will truly be a competitive advantage for brokers looking to compete and grow their business in the BFS space."
Acknowledging that the alternative lending space is not just for self-employed borrowers, Roberge added how CWB Optimum is able to provide a long-term benefit for borrowers looking to improve their credit score.
Read next: Championing women in mortgage
"We are able to offer clients with bruised credit the ability to improve their situation and move back to the A space without needing to switch lenders, avoiding additional unnecessary fees – supporting them to become mortgage-free faster," she said, adding that if brokers are part of Optimum's Partner Program, they earn renewal fees through the process, another way the lender is demonstrating their commitment to long-term partnership with the broker network.
The #OptimumHasYourBack campaign is just another example of the company's support for those borrowers looking to improve their financial position. For every eligible deal, Optimum provides brokers with a $400 gift card to help pay for the clients' appraisal costs.
This is only one of the initiatives in which Optimum is giving both brokers and clients a "hand up." In 2020, Optimum stood by its clients when times got tough and offered mortgage payment deferral relief in the masses with their #CWBhasyourback campaign.
"This isn't something new for us. We've always told our brokers: tell us your clients' whole story. Bad things can happen to good people," Roberge said. "Where we can help, we will."
Roberge said that the alternative lending space is "here to stay" and that brokers would remain front and centre in CWB Optimum's strategy. "We're in it for the long haul and only looking to grow."