Meanwhile, lenders focus on small details…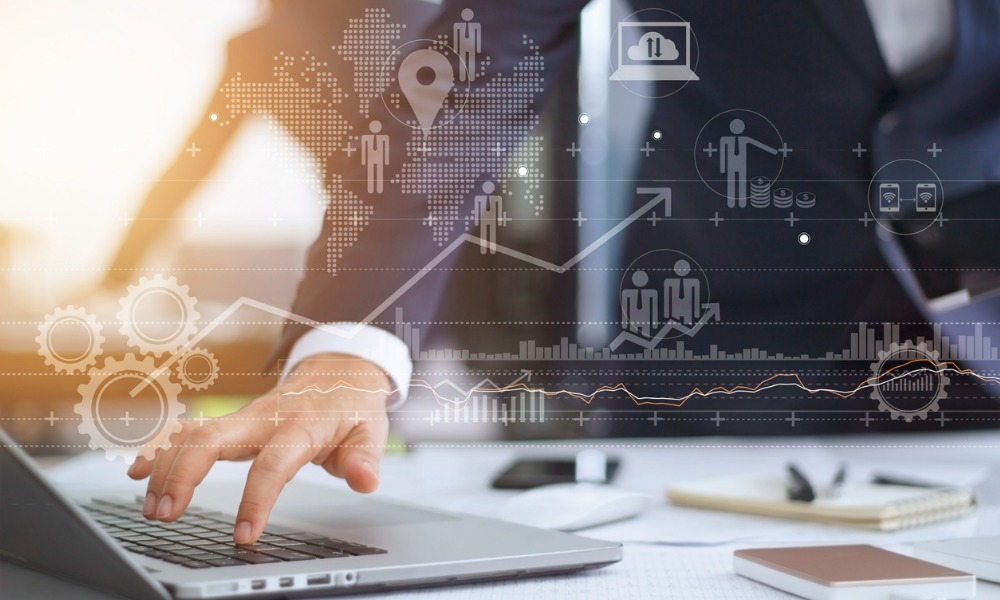 Leading up to the Office of the Superintendent of Financial Institutions' (OSFI) June 01 stress test hike, Community Trust worked hard to help its broker partners through the rush of last-minute homebuyers. But as the longe-term impact of the stress test begins to be felt it's clear the hard work isn't over yet. Going forward, brokers will have to start to get creative, said Sarb Uppal, business development manager at Community Trust.
There was a lot of flow through to the alt space, and with the stress test up to 5.25%, or the contract rate + 2%, whichever is higher, there's a continuing spillover to expanded ratio programs. Community Trust helps brokers help clients that might have fit somewhere else pre-stress test, but "when you reduce purchasing power by 5%, we've got a wide variety of products to support those individuals."
Uppal said from increasing their down payment by hitting up the Bank of Mom and Dad, to adding co-borrowers or utilizing different programs, the alt lending space has seen "an increased willingness to go a bit higher with the rate to get into the marketplace."
"There are a lot of different ways that brokers met the demand and will have to continue to meet the demand," Uppal said, adding if the median price point in Ontario is $1.1 million, in Vancouver it's $1.8 million and in the Fraser Valley it's $1.3 million, "you have to get very creative."
That includes thinking about how lenders are looking at things like basement suite income, for example, and offset versus addback - Community Trust offers an 85% offset, one of the strongest in the industry, Uppal added - and while these are small details, "this is where the broker's going to have to go, and it's already started."
"Lenders are asking those detailed questions," he said. "You're getting into minutia to make it work and I think you're going to see broker partners looking to expand their relationships."
At a macro level, the stress test is meant to protect the financial system, including homeowners with high debt levels, with a focus on the short- to medium-term market as things move back toward equilibrium. It was a reaction to a long-running hot economy that came up against an emergency event, the COVID-19 pandemic, and to keep the economy going they had to drop rates - and that pushed up values, Uppal noted.
The pandemic also wreaked havoc on supply, as building of houses dropped during the initial stages of the pandemic. Because nobody was buying, there was a time-lag effect - a tidal wave of activity that was pent up and needed to somehow be checked. While headlines are announcing "volumes month-over-month have dropped," Uppal cautioned there's more to the story.
"When you impact buying power by up to 5%, people are going to try to get their transactions done early," he said. "Now the volumes are coming down, but the prices aren't necessarily coming down, which speaks again to the supply issue."
He predicts a lot of headlines will tout a summer slowdown, but "we've got to dive a bit deeper and untangle some of that data."
"Volume may be down a few percentages from the previous month, but it's up 72% compared to last year," he said. "There are some optics behind that. But if the objective was, in the short to medium term, to take a bit of froth off the market, it looks to be working."
Drilling back down to the individual, consumers are tired and want a mental break, Uppal said.
As Canada, and the rest of the world, continue to open up, the focus may be shifting. Are people going to continue to spend on housing, renovations and selling or are they going to start planning a much-needed vacation?
"Maybe everybody just wants a breather for a little while and then we'll see things pick back up," Uppal said. "But once we get interest rates at normal levels, and get house supply - which could be the real issue behind a lot of this - back up and we're back to an equilibrium state, the question is, are we preparing buyers for that?"
Whatever shakes out in the marketplace, Community Trust is keeping a close eye on developments, and remains focused on building strong relationships with brokers to be well-positioned to support them as they serve their clients.
"We came through for our broker partners when they needed us to - we've met the demand, we've got the products and that's the flexibility we can continue to provide," he said.