Development marks a first in the Canadian financial market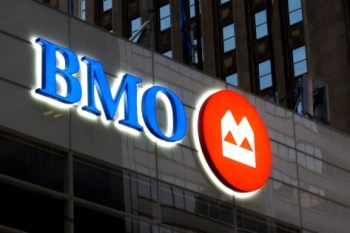 Bank of Montreal announced that it will be bundling uninsured mortgages into bonds, a development that might prove to be trailblazing in a market where the government now has less of a hand in supporting home loans.
Backed by $1.96 billion of prime uninsured residential mortgages, the offering is a first in Canada, where big banks have traditionally bundled government-insured mortgages into bonds.
Observers noted that this might represent the first step in the next generation of mortgage financing.
"Right now the banks don't have any other way to fund it, so there's probably some form of internal limit on this kind of mortgage financing they'll do," Canoe Financial LP chief investment officer Marc Goldfried told Bloomberg.
Over half of BMO's prime uninsured mortgages are in Ontario and Quebec, according to Moody's Investor Service. Approximately 95 per cent of the securities in the transaction will be rated Aaa, with the lowest being at B2 grade.
"This is a really unique deal in the Canadian market," Moody's analyst Richard Hunt stated. "Given the pent-up demand that we think is out there on the part of banks and non-banks to have a vehicle to fund their residential mortgages, to have an RMBS market, we think this could be a significant transaction."
BMO officials said that the bank will offer to renew mortgage loans at the end of their terms if their borrowers are not in default, and if they satisfy the bank's underwriting criteria at the time, thus addressing part of the risk of borrowers not being able to refinance.
Prior to BMO's announcement, Canadian banks have used covered bond programs and asset-backed commercial paper programs to securitize mortgages that do not carry government insurance, but have yet to issue term residential mortgage-backed securities unless they were through a government-sponsored program.
Related stories:
More to the debt bundling story

Increase in bundled mortgages requiring more due diligence from brokers