Two Wangs facing off in court over multiple allegations associated with property deal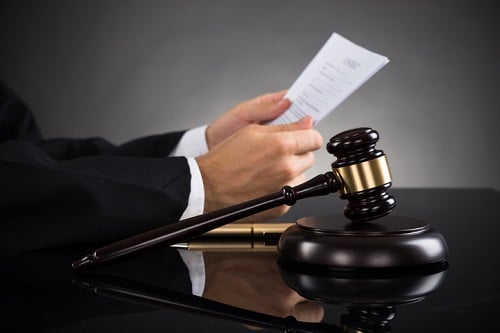 In a recent judgment, the B.C. Supreme Court found that the CEO of a Chinese company illegally moved $750,000 from the mainland to Metro Vancouver for a real estate deal.
The judgment further found that the funds were funnelled into the Canadian market with the assistance of 9 strangers who each brought $50,000 with themselves for "tourist purposes".
Hong Jie "Anita" Wang – an executive in Shandong, China – transferred the sum for a 2011 purchase of a 5-acre property in Port Coquitlam with a B.C.-based partner, as reported by Postmedia.
The judgment is for a civil claim filed by Wang in 2016, which accused the partner Yong Li "William" Wang of fraud and breach of contract. Court documents noted that the two Wangs have no relation to each other, although both came from Shandong.
Buying agent Ravi Panwar explained that while such land deals — where offshore investors partner with B.C.-based counterparts — are "quite common", he did not have information on how often these transactions involve money shipments done in the case's manner and scale.
Read more:
Vancouver has Canada's priciest premium properties – study
In the reasons for judgment, B.C. Supreme Court Justice Laura Gerow indicated that the court found neither Wang to be credible, that there should be an accounting between the parties, and that each should bear their own legal costs.
"The plaintiff's story that she completely trusted the defendant even though she had just met him because he was from her home village — including testifying 'that there is a saying in China that when you meet someone from your home village, tears come to your eyes' — is totally incredible," Gerow wrote in her judgment. "Particularly when the 'home village' has a population of nine million."
It's reasonable to deduce that "[Anita Wang] would have known whether she could transfer money legally from China to Canada for investment purposes, and what steps were necessary to do so," and that "money being transferred through nine individuals for tourist reasons is not a legal manner to transfer money to be used for investment purposes," Gerow added.
The two Wangs remain registered owners of the Port Coquitlam property, which has an assessed value of $2,087,000 as of 2018.
Related stories:
B.C. authorities investigating Vancouver casino amid laundering allegations
Commentary: Canadian sovereignty at stake amid the infusion of Chinese capital