How're you gonna keep 'em down on the farm? Credit of course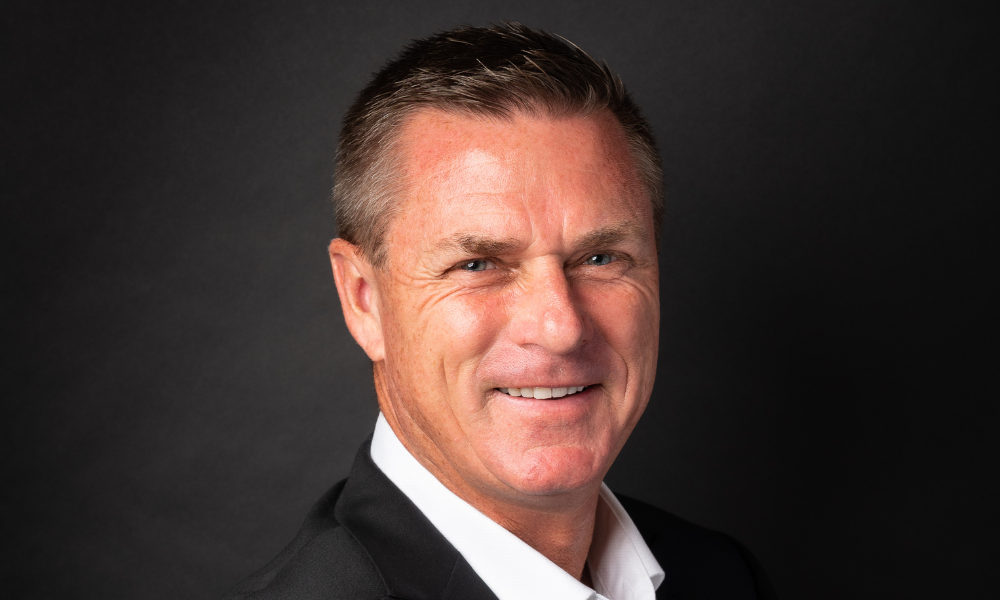 This article was produced in partnership with Farm Lending Canada.
Desmond Devoy, of Canadian Mortgage Professional, sat down with Robb Nelson, CEO, of Farm Lending Canada, to talk about the merger between AgriRoots Capital Management and FamilyLending.ca Inc., and how it can better serve the financial needs of farmers across most of the country.
A new merger in farm lending is helping to keep farmers' feet planted in their home soil.
"Our main mandate is keeping Canadian farmers on the farm," said Robb Nelson (pictured), CEO of the newly formed Farm Lending Canada, during a recent interview.
The new company came about because of the merger between FamilyLending.ca Inc., and AgriRoots Capital Management Inc. FamilyLending.ca Inc. is a mortgage broker that operates in every province except Quebec and has been around for about two decades. AgriRoots, meanwhile, lent bridge financing in the agricultural space across Canada, except Quebec.
The soft launch took place on September 1, accompanied by 19 amazing team members, with plans for more hires in the months to come. Their team of industry leaders prioritize your unique needs first and foremost, so you can make your next financial move with confidence.
The new company leadership, located in Chatham-Kent, Ontario, looked at private financing models across the country and said, "How can we make a national organization so that all the farmers know to go to one place, a safe place to land?"
The company is coming on line at a time of great change for farm financing.
With the rise in real estate prices over the past three years, some farmers have tripled the size of the volume of their business, in part based on rising land values.
The regulatory borrowing environment is putting more restrictions on the farmers and pushing them out of contention. He stressed, it's the not fault of the lender, but rather the regulations their current lenders are dealing with.
With that, the question for Nelson and his colleagues remained: "How do we help the Canadian farmer, without them having to sell their assets when they're in distress?" He knows that there are still many family farms that have been around for more than 100 years, making farmers a different, and stable, sort of lending class.
"We're dealing with pride, integrity, and responsibility," said Nelson. Farmers feel a sense of stewardship of the land, and a desire to pass it on to the next generation. "It's a completely different mindset," he said. Keeping that land lineage "is far different than a residential or commercial mortgage."
Taking short-term farming solutions national
Farm Lending Canada seeks to provide farmers with short-term solutions, through a business model that seeks to return the farmer back to mainstream lending within a certain time frame.
"We're proud to say that 60% of our book of business transitions back to mainstream lending every year," Nelson said. "You do not find that in alternative lending."
Farm Lending lays down a path that is agreed upon with the farmer, "and then we try to execute it," he said. In the meantime, as part of an exit strategy, Farm Lending then contacts another lender to ask them to review the file, letting them know that the farmer could be coming to them in 12 to 18 months to get them comfortable with the borrower.
He has seen farmers get stuck in a continuous wheel of private debt, which erodes at their equity, which is why his company places an emphasis on farmers being able to break that chain and leave their care with the same equity they went in with.
Nelson has seen this model in use for 20 years and it is now being taken national. FamilyLending.ca Inc., originally, had an agricultural division, using syndicated debt and working with credit unions. This model is now being opened to the mortgage broker network, and it is committed to maintaining its ties with Canada's national lending institutions.
"Various lenders have sent us a lot of business. They feel safe sending us their clients," he said, telling him, "What you guys have done is amazing." They have a good track record of working it out with the farmer and returning the client to the lender 18 months later.
New opportunities and products
Early November, the company will be launching a new product mix, through agency agreements with institutional lenders across the country so that Nelson's company is now representing them exclusively. Traditional prime lenders (banks, credit unions and others) for example, wanting national exposure, would lend through Farm Lending Canada.
"We're originating the mortgages, we're underwriting," he said. "That's what we're saying to the mortgage broker market, you can send us all your agricultural deals, and we'll pay you a broker commission. We're going to manage the whole process with you."
The company is also creating a wealth department to help with succession planning as more farmers hit retirement age.
For Nelson, this move has been a long time in coming – he noted that the farmlending.ca website was registered back in 2006. But a lot has changed since then too, to make this all happen. Nelson pointed to new financial regulations in Ontario in 2018 as one example, as well as co-ops stepping out of the market as another. It was around this time that AgriRoots was started, bringing different experts from the financial world to the agricultural world.
"We're looking forward to serving the Canadian farmer with integrity," Nelson said. "We think it's one of the best, safest asset classes, and one of the most exciting asset classes to be in."