Renters are having a field day downtown. Buyers, however, appear to be staying away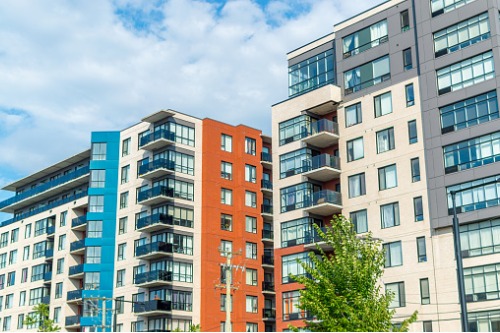 The number of rental and condo listings in downtown Toronto has grown at a pace significantly faster than the average across the city, according to a new study by Zoocasa.
Rental availability in the downtown area increased by 257% annually in June, compared to the 83% growth seen in the City of Toronto.
Zoocasa agent Andrew Kim said that the COVID-19 pandemic led to this significant increase in inventory, which accompanied a corresponding decline in rental prices.
"In the early days of the pandemic, students were among the first to give up their leases, followed by those who saw their employment impacted by the pandemic, and others that no longer felt the need to live close to work due to remote-working options," Kim said. "The influx in inventory gives renters more options to choose from at a better price, which is a very different picture from last year when rental vacancies were at an all-time low."
Rental space in "Airbnb-friendly" condo buildings also swelled by 108% annually in the downtown area, versus the 36% spike in the City of Toronto.
"As a growing number of workplaces allow remote-working options despite COVID-19 restrictions easing, more prospective buyers are considering living along the perimeter of the downtown area instead, in an effort to get a better price per square foot, and potentially more space," said Emma Pace, a Zoocasa agent in downtown Toronto.