Financial institutions need to keep their online presences as current and streamlined as possible, study finds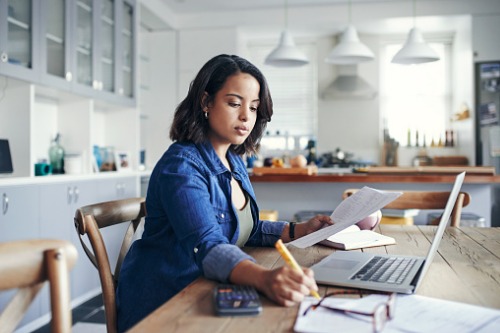 The internet has clearly emerged as a preferred avenue of mortgage information among Canadian would-be home buyers, according to the CMHC's wide-ranging annual Mortgage Consumer Survey.
In fact, only around 1/4 of those surveyed conducted their research solely offline. Most Canadians now use devices such as computers and mobile apps to access information about mortgages.
Respondents cited lenders' websites as the primary sources of such information, emphasizing the need for financial institutions to keep their online portals as streamlined and up-to-date as possible.
Aside from collecting information, approximately 80% of Canadian buyers used online mortgage calculators and interest rate comparison portals.
Read more: Nearly a quarter of Canadians do not compare mortgage rates before purchase
Despite the abundance of online tools meant to assist in making home purchase decisions, however, only 51% of first-time buyers and 40% of repeat buyers have completed financial self-assessments.
Even lower were the ratios of those who submitted online pre-qualifications (39% of first-time buyers and 26% of repeat buyers) or pre-approval applications (34% of first-time buyers and 32% of repeat buyers).
The CMHC study also found that Canadians consider online portals as just waystations, although around half of the respondents said that they would not hesitate using more technology to arrange future transactions. Fully 6 out of 10 still gave importance to face-to-face interactions and discussions with brokers.