The platform has earned huge praise from the agent and broker community since its launch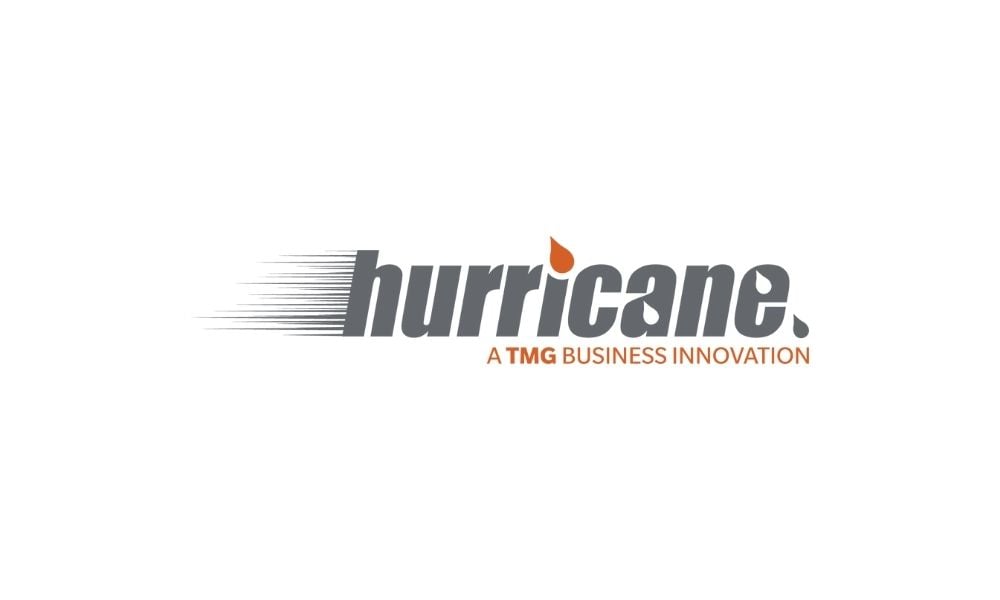 This article was produced in partnership with TMG The Mortgage Group
Fergal McAlinden of Canadian Mortgage Professional spoke with brokers and agents to find out how TMG's Hurricane deal processing platform has transformed their day-to-day work
Ask any mortgage agent or broker what the most important part of their job has been over the past 18 months, and there's a good chance they'll say the support they receive and the technology they use in their day-to-day work.
As record demand in the mortgage space coincided with new home-working arrangements and an end to in-person meetings with clients, the importance of using a technology platform that allowed agents and brokers to conduct business as smoothly and effectively as possible became paramount.
Throughout its 31-year history, TMG The Mortgage Group has prided itself as a leader in providing innovative business tools to brokers and agents. That reputation as an industry trailblazer came to the fore in 2020 with its incorporation of the Hurricane deal processing platform into its existing systems – a move that's been hailed as a ground-breaking one by agents and brokers.
It's no coincidence that TMG posted its best year on record following the integration of Hurricane, which saw a single sign-on tool fully embedded into TMG's CRM, document storage and compliance.
The company's funded mortgage volume for 2020 soared, with its record for that year on course to be shattered once more in 2021. The company is tracking to grow by 70% over the past two years.
Among Hurricane's most significant features are client portals that reduce duplication for uploading and cataloguing documents, saving precious time for brokers and agents and increasing accountability between them and their clients.
The company has seen huge uptake in Hurricane from its network, recording 100% migration to the platform which is also used for payroll compliance, insurance quotes and digital signatures.
A hit with agents and brokers
For its users, there's little doubt that Hurricane has proven a sure-fire hit. Maria Rosa Longo, a Westmount, QC-based mortgage professional, said that the system had "changed her life," having a profound impact on how efficiently she was able to conduct her business throughout the hectic market of the past 18 months.
"It's incredible how easy it is and how much time I save," she told Canadian Mortgage Professional. "I no longer have to go around looking for documents, and it makes me look so professional when I request clients' documents and they can upload it themselves."
Longo said that the platform's ease of use had contributed to a smoother mortgage process for agents, realtors – and ultimately the end client, especially at the document signing stage.
"Everything is now in one place and in order, and it's easy for my realtors," she said. "No more printing, no filing, no more running out of space in my system – it's really amazing. One feature I love is the e-signing for documents, which works very well for me."
For Lilah Taylor, a broker running a team in both London and Burlington, ON, that simplicity is one of the reasons that makes Hurricane such a success among agents and brokers. She said that the platform offers a comprehensive yet intuitive tool that's become an indispensable part of her daily work.
"It's amazing how forward-thinking the Hurricane deal processing system is. I've had the opportunity to work with it and it's just an easy one to use," she said. "Its simple interface checks off most, if not all, the boxes on what I need from my deal processing system and is a big plus in me joining the TMG family."
Michelle Watson of Barrie, ON – a former IT systems analyst who said she was always looking at enhancements or limitations in a software system – compared Hurricane favourably to other deal processing systems she had used, highlighting the ability to present up-to-date and accurate information to clients.
"It's a big deal to be able to properly flag a document as 'in review' versus 'accepted' from a client-facing perspective to set proper expectations, and to be able to edit the label or category of an uploaded document," she said.
It's clear that the more efficient workflow guaranteed by Hurricane is a win not only for brokers and agents, but also their clients. Sasi Mache of Delta, BC said that clients' ability to log in to Hurricane and e-sign meant that they no longer had to spend the time printing mortgage commitments and disclosure paperwork.
"I've had great feedback on the ease of use and am going through much less paper, doing far less scanning of documents," Mache said.
A focus on transparency
In line with TMG's steadfast commitment to transparency and alignment, the company operates its technology with no hidden fees or costs, with agents given full disclosure on their industry expenses and commissions earned upon joining.
Its payroll system also shows agents when the lender has paid and the amount, making it a smoother process to get paid each Friday.
That approach, coupled with what TMG senior vice president, corporate development Veronica Love describes as the company's "family-like environment" is one that's clearly paying off, with TMG having recently seen a 30% increase in brokers and agents – bringing its total to over 1,100 in 2021.
The platform arrived at an opportune moment for agents and brokers, who were able to work more effectively with clients throughout the challenges presented by COVID-19.
"Hurricane was key to my success during this pandemic and being able to service clients all remotely," Katy Mackenzie of Vancouver, BC said. "Since we began working with the portal, I have not met one client face-to-face for documentation. This has provided efficiency and security for my clients. Kudos to TMG for investing in this software and providing access to it for their brokers for free."
Ultimately, Love said that the implementation of Hurricane had proven a resounding success for all involved with the mortgage process at TMG. "More client engagement translates into greater client commitment and confidence," she said, "which is a win for the client, the broker or agent, and TMG as a whole."
TMG The Mortgage Group is a Canadian independent mortgage brokerage with over 1,150 agents and brokers.